A family outing to the ballpark can be a lot of fun. But what should you bring to the baseball game?
Here are 10 things you should bring with you to the ballpark to make sure you have the best time.
What to Bring to a Baseball Game
You don't necessarily have to be a huge baseball fan to enjoy a trip to the stadium. But bringing the right stuff can make your day more enjoyable.
Sun Protection
Going to a day game? While some of the seats are in the shade, most are exposed. Even on an overcast day, you can get sunburn. Take into account that you'll be at the stadium for several hours, and pack some sunscreen for yourself and the kids. For added protection, bring a hat and/or sunglasses.
Glove
There's no better souvenir from a baseball game than catching a foul ball, or better yet, a home run ball. Dozens of balls make their way into the stands during any game, and being prepared to catch one is part of the fun. Each kid should have a glove to bring to the ballpark.
And no matter where you are, you should always keep an eye on the action should a foul ball come your way!
Binoculars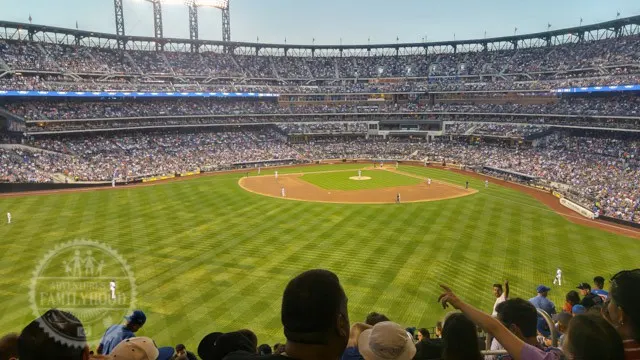 Ballparks are huge places and no matter where you sit, chances are that something you might be interested in seeing is going to be a good distance away from you. While it would be nearly impossible to watch the game action through them, a pair of binoculars can help get a closer look at your favorite players, action in the bullpen, or for people-watching.
Water/Juice (sealed)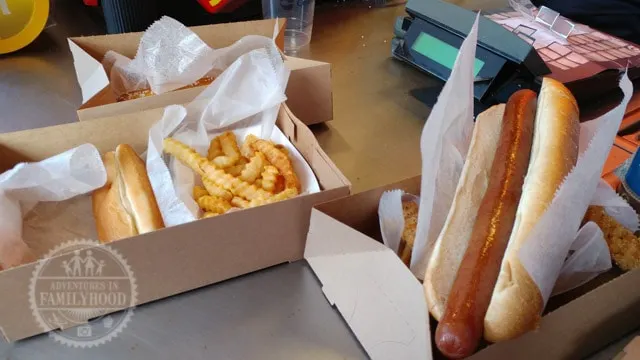 Bringing your own bottled water can help save you money at the ballpark. Most stadiums allow you to bring one factory-sealed, soft plastic, unfrozen bottle of water per guest. Alternatively, you can bring sealed juice boxes.
Snacks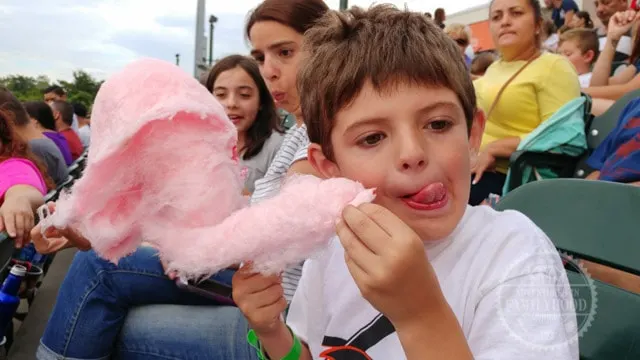 The song says "buy me some peanuts and cracker jack", but it doesn't say it has to be bought at the ballpark. Packing a few snacks can help keep the cost down while giving you something to fall back on when the hot dog or other ballpark treat isn't enough.
Souvenirs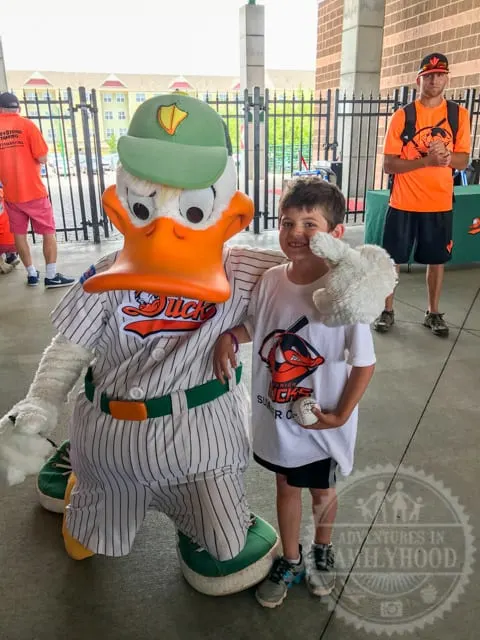 Another way to save money on your ballpark outing is to buy that new hat, jersey, or pennant ahead of time. You can probably find it for less and then surprise the kids with their new souvenirs at the ballpark!
One of the best souvenirs to get is an autograph! You can bring a hat, jersey, or ball for just this purpose! Don't forget a pen… for jerseys and hats, bring a sharpie. For baseballs, use a blue ballpoint Bic pen. For the best chance of getting autographs, get to the ballpark early and head down to the field level.
Sign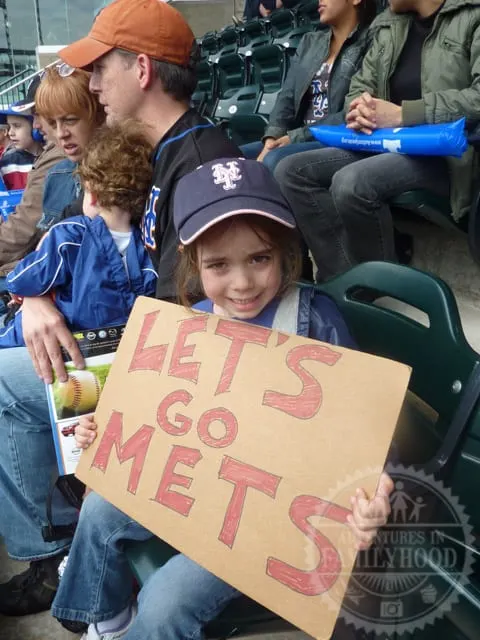 Want to show your team spirit or increase your chances of getting on the big screen at the game? Make your own sign and bring it with you. Most stadiums allow signs as long as they are family-friendly and adhere to certain size and material guidelines.
Phone/Camera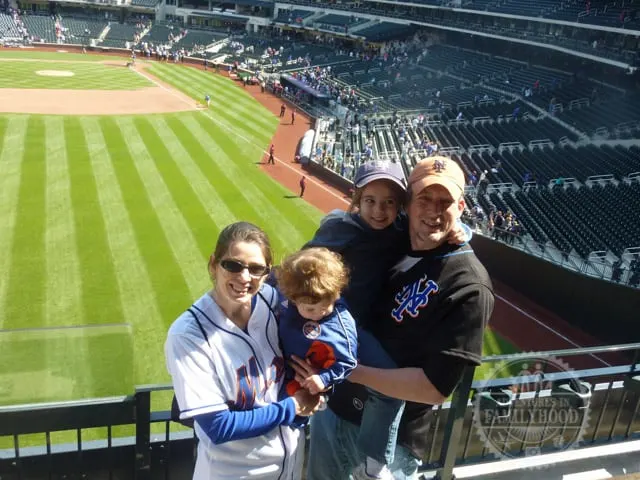 Whether it's your phone or a dedicated camera, you'll want to capture those memories of your day at the ballpark. Most of us don't go anywhere without our phones these days. But you'll be at the ballpark for a several hours and might want to bring a battery pack to charge it. We're big fans of the Anker Powercore battery packs.
You can also download the MLB Ballpark App, which can be helpful for accessing your tickets and navigating the stadium.
Layers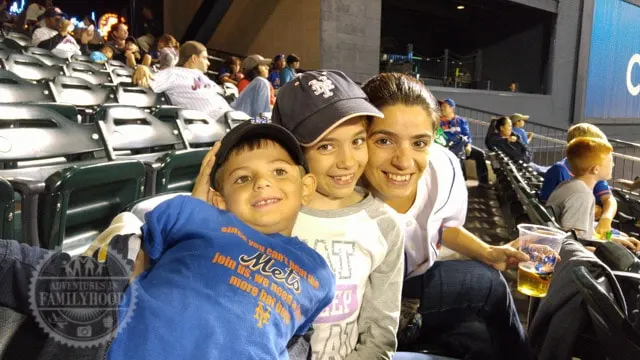 We associate baseball with hot summer days, but many games are played in the early spring and early fall when it can be a bit chilly. Having layers to keep warm is essential. This can be a sweater, jacket, or even hats or gloves when necessary. A thin blanket is easy to fold up and carry with you and can be shared.
Small Bag
Since you're bringing all these things to the ballpark, you'll want a bag to help carry them. Most ballparks allow soft bags/coolers that are no larger than 16 x 16 x 8 inches. A good option is a drawstring bag with your favorite team's logo.