Now don't close your eyes and don't try to hide,
For a silly spook may sit by your side.
Shrouded in a daft disguise, they pretend to terrorize.
Grim Grinning Ghosts come out to socialize!
One of the things we love about the Haunted Mansion is the Cast Members. Not only do they dress the part, but they really get into character and often add that little extra touch to the experience. Wouldn't it be fun if we and all the guests at our Haunted Mansion party got into character too?
Here are some costume ideas inspired by Disney's haunted attraction.

Of course, as hosts, we have to consider the official Disney Parks "Ghost Host" attire similar to what the cast members where:
And then there's the happy haunts that attend the swinging wake. We came across some great costumes on the Internet that were inspired by actual characters from within The Haunted Mansion:
Some of these are pretty amazing If you aren't feeling up to making your own costume, there are some ready-made outfits for sale that could easily fit with a Haunted Mansion theme.
Spirit Halloween has a couple of costumes that look like they are right out of the attraction:
Ghostly Gent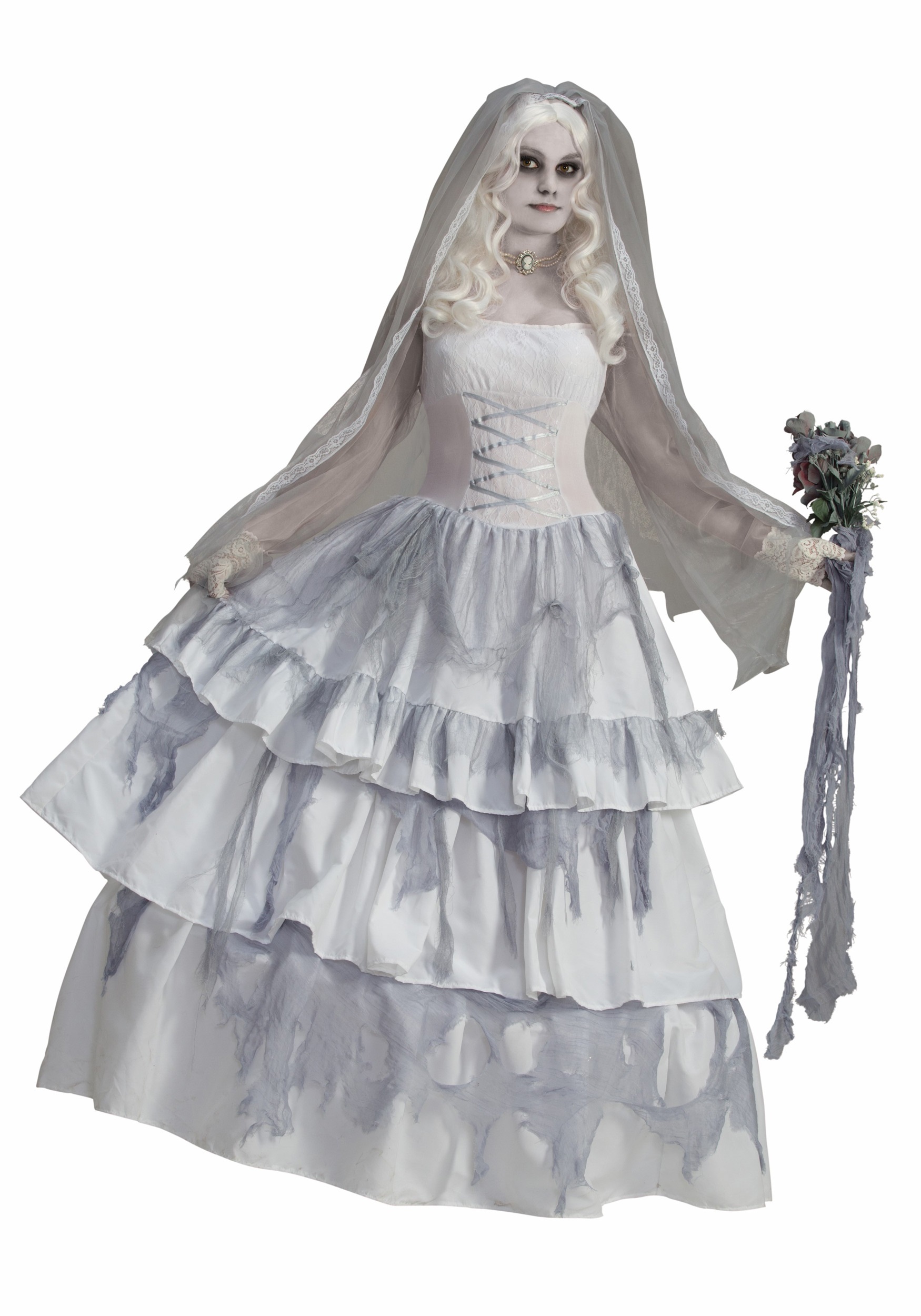 Victorian Ghost Bride
They look sort of like the HatBox Ghost and the Bride, right? Any costume is better than none at all, and any Victorian era style costume should fit right in with a Haunted Mansion theme.
If hosting/attending your own Haunted Mansion party, what would your costume be?