Is Disney Vacation Club worth it? Have you ever thought about buying into the Disney Vacation Club or DVC, but weren't sure if it was worth the investment?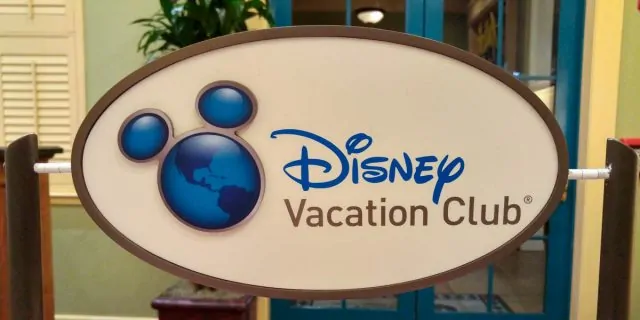 Let me answer that question for you. YES!… and here's why.
What is Disney Vacation Club?
If you're not sure what it is, Disney Vacation Club, or DVC as it is often called, is Disney's version of timeshare ownership, except they do it a little bit differently than the traditional timeshares like the one my parents bought into when I was a kid. For a more thorough look at DVC, read our Disney Vacation Club Overview
Is Disney Vacation Club Worth It?
Now, when I first sat down to write this post, I had this plan to stay completely neutral and list all the pros and cons I could find. The real question I kept coming back to was: Are you going to take Disney vacations every year or every couple of years? Because if you are, then DVC makes sense. If not… then it doesn't.
So the real question is: Are Disney Vacations worth it?
As you might guess, I think the answer to that question is a definite YES!
So, DVC membership is a no-brainer for us.
Why Disney Vacation Club is Worth it.
1. Savings
Saving money is the main reason to buy DVC. We get to stay in Deluxe Resorts for the price of a Moderate or less. When all is said and done after financing and maintenance fees, we're coming out WAY ahead.
Let's use our upcoming trip as an example:
6 nights at Disney's BoardWalk Villas in a 1 Bedroom Villa.
Out of Pocket, that would cost us $638/night for a total of $4300 for the trip. (For comparison, the same stay at the moderate Caribbean Beach Resort is $1600.)
We paid $1,262.72 for this year's points. Savings: $3,000! And even if we scored a 35% discount on the cash booking, we'd still be ahead about $1,500!
Now, we bought our DVC contract way back in 2007. Prices have almost doubled since then. Our contract bought today would cost us around $30,000. That is a little more than we paid in total once our loan was paid off in 2017.
So, if you can afford to drop $30k on a DVC contract right now, it's still a deal like ours, especially if you buy one of the newer properties with a longer contract. A Copper Creek Villas contract purchased in 2019 will give you 49 years of points until it expires in 2068. (Our contract only gave us 37 years worth of points)
If you finance, it ends up being closer to $50,000 when all is said and done. And that's still a deal, just not quite as good, as you'd pay around $2000 on average each year for that $4300 room.
2. Flexibility
Normally, you'd expect to sacrifice something in order to get the sort of savings we're seeing with Disney Vacation Club. Many times, to get the best deal, you would have to visit at a particular time of year.
For us, it's been the complete opposite. Before DVC we typically visited the same time each year to get the most bang for our buck. Since joining Disney Vacation Club, we've gone many different times of the year.
We're still somewhat limited by the school schedule. But we're definitely not stuck visiting only during the summer anymore. DVC has changed the way we do Disney.
3. Variety
People ask us all the time why we keep going back to Disney World year after year. And our answer is that no two vacations are ever the same. And since joining Disney Vacation Club, that's even more true.
Prior to DVC, we only stayed at one of the 11 value or moderate Disney Resorts.
With the addition of Disney's Riviera Resort, there are now 16 Disney Vacation Club Resorts. We love having more options and the fact that we can choose a different resort each trip.
We've been able to stay at 10 different Disney Vacation Club Resorts so far. Each resort has its own unique theme and experiences. We've even done some split stays to enjoy the best of two different resorts on the same trip. With two beach resorts, we've also been able to change things up with non-park vacations that still have that Disney touch.
4. No Pressure
A lot of people love the Disney Dining Plan, even though it may or may not save them money. They love knowing that their meals are paid for and that they can order almost anything on the menu. It's a load off their mind.
That's the feeling of being a Disney Vacation Club member. We still have 35 years of vacations that are paid for. Knowing this allows us to look at our Disney vacations differently.
For one thing, it makes it easier to relax and enjoy ourselves. We can really take advantage of all the amazing resorts have to offer. No more commando vacations spending every waking moment in the parks, trying to squeeze every drop of magic from the place.
That peace of mind, coupled with the knowledge that we're definitely saving money, makes our visits that much more magical.
5. Perks
The "perks" are NOT the reason you join Disney Vacation Club. But as DVC members, you definitely enjoy them. (Most perks are for DVC members who have purchased a minimum amount of points directly from Disney).
These perks are constantly changing, with some being added and others being removed. But they include discounts on shopping and dining, as well as special experiences like Moonlight Magic.
For us, the best perks are the discounts on Annual Passes and Tables In Wonderland card. Those two have really added to our savings over the years.
The Bottom Line
Disney Vacation Club is a big investment, but it can be worth it. You can save money while enjoying flexibility, variety, peace of mind, and a few special perks along the way. I would serious consider it if:
You love Disney enough to keep going for the next 20-50 years.
You Want to Stay in Deluxe Accommodations.
Will use their DVC points at a DVC Resort at least once every 3 years.
You get a good deal.
Right now, Disney Vacation Club is still financially worth it, especially if you can put down a large down-payment or pay it all up front. If the cost of the new contracts is too much, you can look into the resale market.