Instead of candy this Easter, give the gift of endless creative fun with these affordable LEGO Easter basket ideas.
For under $20, you can create a LEGO Easter basket with your child will love. We were given two LEGO products to showcase in this post, but you'll see that we found many more sets you could use.
LEGO Easter Basket Ideas
Easter is not a holiday we like to go crazy with in terms of spending money. At the same time, we also love to put some thought into the baskets we put together for the kids.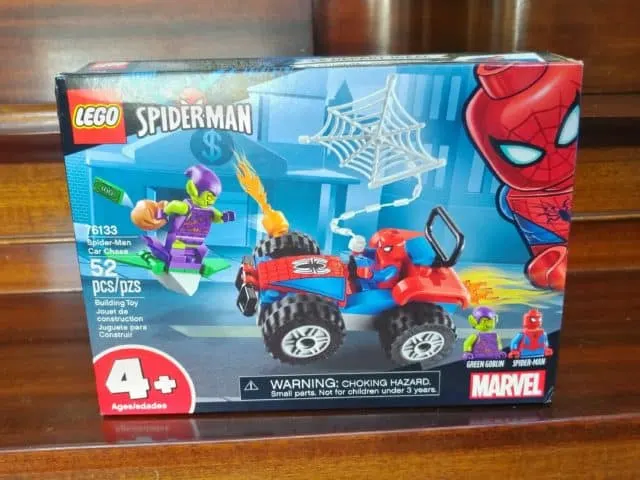 Both of them love LEGO, and you might be surprised at the variety of options available for putting together a fun LEGO Easter basket. Sets like the Spider-man Car Chase are only $10, and can be paired with other sets, minifigure blind bags, keychains, or bag tags.
Easter Themed LEGO Sets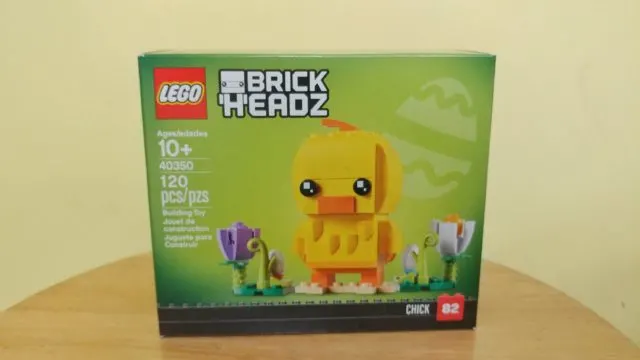 Over the years, LEGO has come out with some Easter-themed sets. This year, they have the Easter Chick Brickheadz (40350).
This LEGO Easter Egg Hunt (40237) set is retired, but still available on Amazon at a great price.
You can also get this LEGO Easter Bunny Brickheadz to pair with this year's Chick.
LEGO Movie 2 Easter Basket
The LEGO Movie 2 is still showing in some theaters, even now. And the sets are a lot of fun, whether or not you've seen the movie.
The minifigure blind bags include some awesome characters like Dorothy & Toto, the Cowardly Lion, The Tin Man, and The Scarecrow from The Wizard of Oz!
Our two favorite sets for $20 or less are Benny's Space Squad and Emmet's Thricycle!
LEGO Movie 2 Minifigure Blind Bags (71023)
LEGO City Easter Basket
LEGO City has some many sets for $10 or less to make a great Easter basket!
LEGO Creator Easter Basket
Fill an Easter basket with two LEGO Creator sets and it will be like giving six sets! Each set comes with pieces and instructions to build one of three different builds.
LEGO Star Wars Easter Basket
LEGO Star Wars is another line that we love and that has a good number of affordable choices with their Microfighter sets.
LEGO Ninjago Easter Basket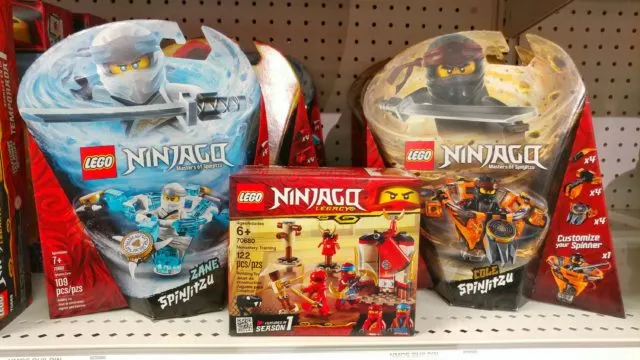 If your child is into LEGO Ninjago, then the cool Spinjitzu sets make a great Easter basket addition.
There is also the Monastery Training set (70680) for under $10.
LEGO Friends Easter Basket
LEGO Friends Heart Boxes are functional sets that double as cute places for kids to keep their stuff. There are also LEGO Friends Pods. Both are under $10.
LEGO Disney Princess Easter Basket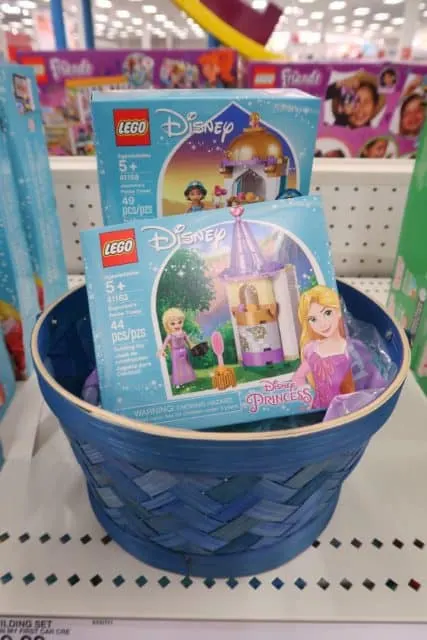 If you have a Disney Princess fan, then you can put together a great basket with these LEGO Disney Princess sets.
LEGO Duplo Easter Basket
For younger kids, there are a number of Duplo sets for under $10 each for their baskets!
LEGO Classic Easter Basket
You can't go wrong with classic LEGO bricks. And there are a number of options you can choose. The 221 piece set in the square brick storage case is a little over our $10 per set budget, but it can also double as your Easter basket!
LEGO Xtra
These little accessory packs are great for Classic LEGO Easter baskets.
LEGO Store Pick-A-Brick and Build a Minifigure
If you have a LEGO store near you that you can visit, then you could also fill your child's Easter Basket using the Pick-A-Brick Wall and Build-A-Mini Tower.
At the Pick-A-Brick wall, you can pick out either a $9 cup or a $16 cup and fill it with as many bricks as you can from the wall.
Over at the Build-A-Mini tower, you can create 3 custom minifigures using a head, torso, legs, hair piece, and one accessory.
Lots of Options
While there a quite a few LEGO sets that are large and expensive, there are a lot of smaller sets that are budget-friendly and perfect for putting into an Easter basket for anyone this holiday!