With the return of the popular Food Kiosks, the 2014 Epcot International Flower and Garden Festival is as much about international tastes as it is sights and smells.
One of our stops along our tour of World Showcase was the American Adventure pavilion, where we had a Flower & Garden version of a Disney Park classic, and a very intriguing cupcake that featured bacon!
The American Adventure featured the Smokehouse Barbecue & Brews kiosk. As the name implies, the Smokehouse features a large smoker, where all the meats are cooked.
Nothing on the menu appealed to Lisa, so I stepped up to the plate and ordered the Smoked Turkey "Rib", and you know I just HAD to try the Piggylicious Bacon Cupcake! Every time someone ordered one, the Cast Member would yell out, "Piggylicious!" and the other Cast Members in the kiosk would respond "They're Delicious!"
First up…
I love all meat, but I usually only eat turkey on Thanksgiving. I also usually smother it in gravy
because it's too dry for my liking. The turkey legs sold in the parks have never appealed to me, either, the main reason being they are just huge!
This was a whole different story. I really enjoyed it, and I thought the portion size was perfect. They were tender, juicy, and flavorful. A good beer would go well with these.
I guess you could say I had my first Disney Turkey Leg!! If the classic turkey legs all tasted like this, and were this size, then I would definitely have to have more on my next visit.
Next up…
Piggylicious Bacon Cupcake, with Maple Frosting and Pretzel Crunch, featuring Nueske's Applewood Smoked Bacon – $3.50 (1 snack credit)
Lisa did actually try a bit of this before I could get to it. She didn't care for it, but she remarked that I would probably like it.
I liked it. I didn't love it, but I did like it. It was a very interesting combination of flavors. I thought the frosting was too sweet. In my mouth, when the sweetness dissipated, I was hit with a quick taste of saltiness from the pretzel, and then the savory cupcake with the lingering bacon flavor. Those ending notes were my favorite part. I had to fight past the icing a bit to get to that part. Don't get me wrong, the frosting is good, I just didn't think it went well with everything else.
When I get around to recreating this at home, I might experiment with different icings to find one that goes better.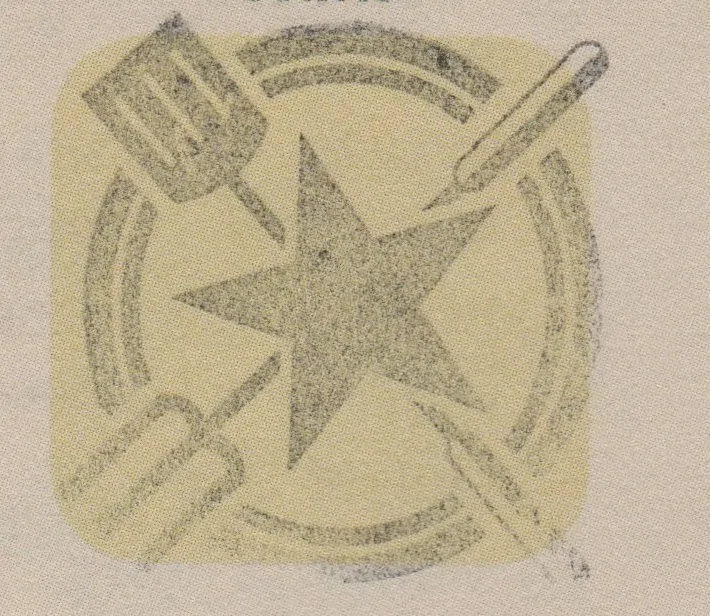 The Smokehouse Barbecue and Brews Garden Passport Stamp
Would you get your Garden Passport stamped at the Smokehouse Barbecue & Brews? What would you try from that menu? Let us know in the comments section below!
For more on the Epcot Internation Flower & Garden Festival, checkout
the official site
This post is part of the Favorite Foodie Friday blog hop, hosted by Disney Day by Day! If you love Disney food, then use the link to check it out!