Shop Macy's Backstage this Mother's Day to give mom the best day ever! I was given a complimentary gift card to Macy's Backstage in order to facilitate this review. All opinions are my own.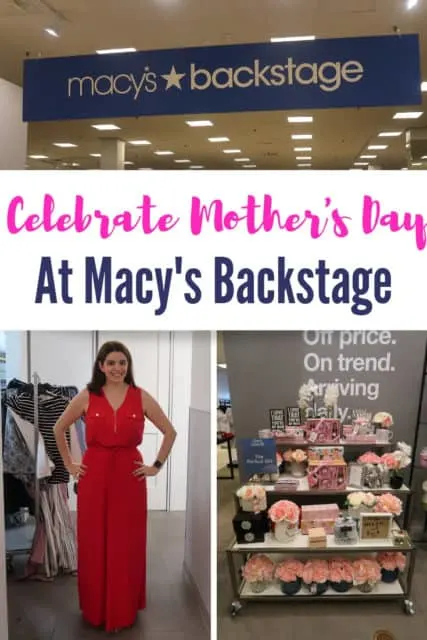 Mother's Day is quickly approaching. Even before I was a mom, it was one of my favorite holidays. I loved being able to pamper my mom to show her how much I love her. As kids, my sister and I would wake up early to make my mom breakfast in bed. One of us would always sneak outside to pick what ever flower happened to be blooming at the time. Now that I am a mom, I look forward to the things my kids will do to make me feel special. Whether it's a card, a handmade project or homemade breakfast in bed, I appreciate each and every gesture. Just like my mom did with my sister and me. It just goes to show that you don't need to spend a lot to make mom feel special on Mother's Day.
Mother's Day with Macy's Backstage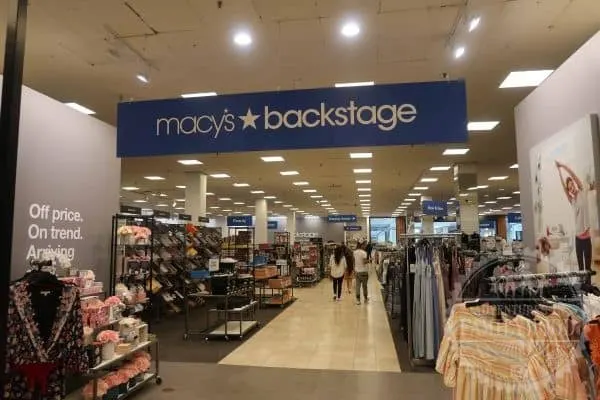 Macy's Backstage is your one stop shop for all your Mother's Day needs. Whether you're shopping for an outfit for a special Mother's Day brunch or are looking for the perfect gift for mom, Macy's Backstage has you covered. Macy's Backstage is a store within a store experience. It offers great products, some originally offered at Macy's, at affordable prices. Some items are even specially made for Macy's Backstage.
Find a Macy's Backstage location
I recently had the opportunity to visit a Macy's Backstage location in my area to do some Mother's Day shopping. I enlisted my kids to help me both find an outfit to wear on Mother's Day and pick out some gifts for their Grandmas. To make the experience even more fun, I let them pick the outfits for me to try on. I have to admit, my kids have pretty good taste. Here are some highlights from our shopping adventure.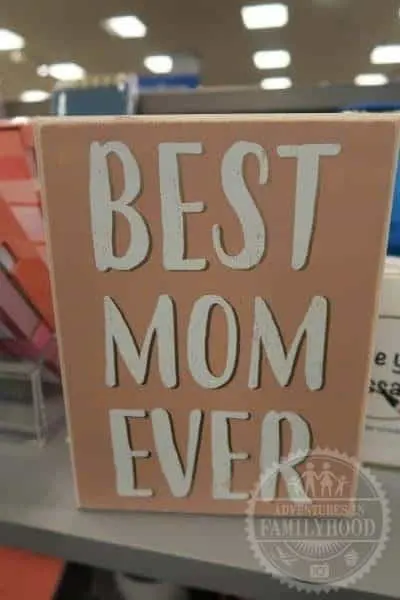 My kids and I headed to Macy's Backstage at the Sunrise Mall. Our mission was to both find an outfit for me to wear on Mother's Day and to pick out a gift for their grandmother.
I thought it would be fun to challenge my kids to choose my Mother's Day outfit. They each picked out two outfits for me to try on. It was kind of fun to see what they chose. I didn't realize that they knew my style and which colors I would like. Here is what they picked out.
Then came the fun part. I tried on each outfit to see how they looked. These kids have really good taste because I liked everything. I love how Macy's Backstage has outfits for every occasion. The kids'choices ranged from fancy to beach casual.
Because I couldn't decide right then and there which one I liked best, I ended up going home with all three. I couldn't resist! The prices at Macy's Backstage are amazing! I was most impressed by the red dress. Only $20.00! I still haven't decided which outfit I'll wear on Mother's Day. I guess it will depend on what we do.
After Mommy's Fashion Show, we took a look around at their Mother's Day gifts. The store had a wide selection of gifts such as bath sets, picture frames, plants, mugs and wooden signs. We did buy a few things for Grandma. I'm not going to reveal what it is because she does read this site and I don't want to spoil the surprise.
Macy's Gift Card Giveaway
Thanks to our friends at Macy's, one lucky reader can enter to win a $100 gift card so they can shop at Macy's Backstage too!
$100 Macy's Backstage Gift Card Giveaway