#19
Splash Mountain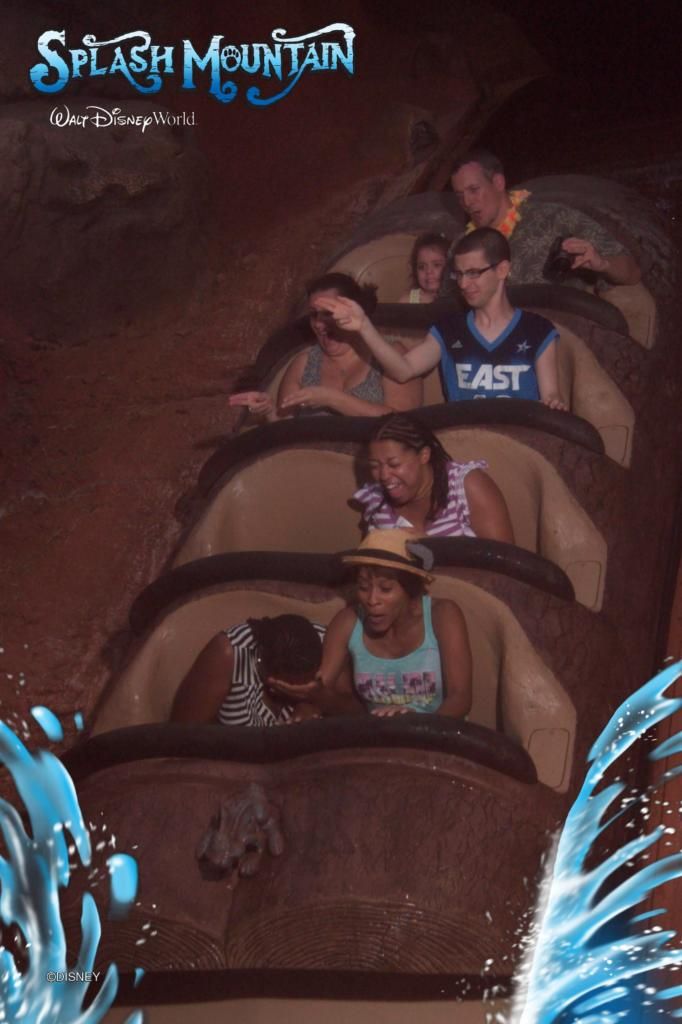 Since the first time I took Lisa to Walt Disney World, I tried and tried to get her to ride Splash Mountain. I succeed once. Just one time. Sadly, there's no photographic evidence because the photo was unavailable when we got off the ride. (My theory is that someone else in our boat ruined it for us by doing something inappropriate).
So, imagine my excitement when Bella, not even tall enough to ride, declares one day while eating lunch that she's going to "splash that mountain!" Last summer, Bella was finally tall enough, and we rode Splash Mountain together. She was a trooper, and was very excited until we hit the drop!
Her face in that picture says it all. After the ride, Bella told me it was fun, but she wouldn't be doing it again! Fast Forward nearly a year and Bella is once again excited to ride Splash Mountain. This time she says she's going on with her mommy… but I know how difficult that will be…
What do you think? Does Bella ride with Lisa or James on Splash Mountain this trip??? Place your bets! We're excited to see how this all turns out!
Come back later tomorrow for #18!