What kid wouldn't want a Disney character to call or write them? I know my kids would love it.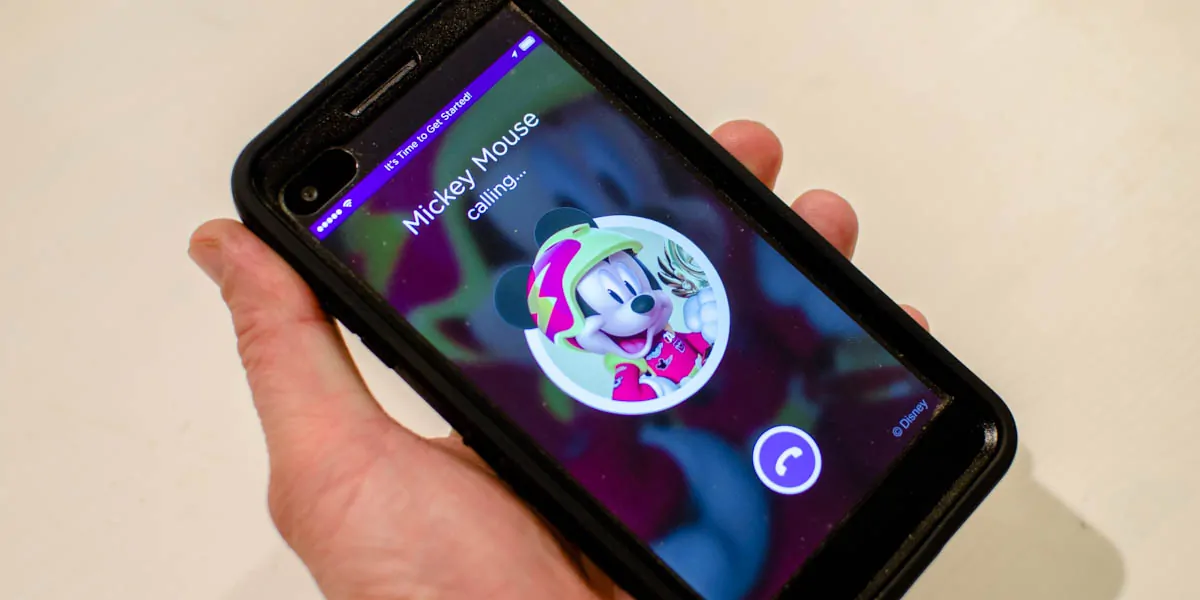 There are a variety of different ways out there to make it happen, or so we think. Unfortunately, many of the ways being advertised are not always reliable. So to give you the best information out there, we decided to do a little investigating. Here are 6 different ways your child could be contacted by a Disney character and whether or not it works.
1. Disney Junior "It's Your Birthday" Character Call:
A few years ago, you could celebrate your child's birthday with some of their favorite Disney pals. Unfortunately, they no longer offer phone calls. If you stumble upon the old page, clicking the sign up button just takes you to the Disney Junior main site.
But, if your child is turning between 2 and 7, they can have an interactive "birthday party" with Disney Junior characters online! It's not as cool as getting a phone call from Mickey, but fans of Mickey Mouse Clubhouse, Sofia the First, Jake and the Neverland Pirates, or Doc McStuffins might enjoy it. They can send invites, choose a cake, play birthday bubbles, blow out their candles, and for a present, they get printable activities, so have your printer loaded and ready.
This information is current as of January, 2018.
2. Disney Cruise Line's Pre-cruise Character Call:
Guests sailing on Disney Cruise Line are entitled up to 2 phone calls from a Disney Character. Simply log into your reservation and click on the link to request your call.
Did this work? This is something we tried when before we sailed on the Dream in 2012 and I am happy to say it worked!!
Update as of January, 2018: It's been a while since we've done it, but the links are still there. We don't have a valid reservation to test it, though. If you've booked a cruise, give it a try!
3. Disney Enchanted Calls:
Disney Enchanted Calls was a paid call service that is no longer active. I think it was through the same system as the Disney Cruise Line calls. When it was working, you could get a call customized for a number of different occasions for a fee of $2.49. We tested it back when we first wrote this article and Bella enjoyed getting her call.
But, if you live in the United Kingdom, you can get a character call by purchasing party supplies from the Disney Store there. We obviously can't try this out for ourselves, so hopefully one of our readers from across the pond will chime in and let us know if this works over there.
For U.S. customers, you can purchase Disney's Countdown to Fun for $99 which is a scavenger hunt countdown/reveal for your upcoming Disney vacation. Included in the fun are codes for character messages over the phone as you go.
These are the only way to pay for a character call that I know of at the moment.
Information current as of January, 2018
4. Pull-ups Potty Break Phone Call:
Have a child who is potty training? Maybe a Disney character can offer them some encouragement. Pull-ups is offering some help in getting your child to take Potty Breaks. Follow this link to select from Minnie Mouse, Mickey Mouse, Doc McStuffins, or Lightning McQueen to "call" your child.
Did this work? Yes it did! But it works differently now. Back when I scheduled this call for my son, it was an actual phone call. Now when you choose your character, it opens a youtube video that looks and sounds like a phone call. It works when you do it on your phone and have the video full screen. On a laptop, not so much. Still, I think it is very cute and a great way to motivate your child during potty training time.
Information current as of January, 2018
5. Princess Calls by Target:
If you text Princess to 33992, you will receive a call from a Disney Princess.
Did it work? Nope! This was something that Target was doing a while ago. Sadly, this pin is still circulating around Pinterest which prompted me to try it.
6. Write a letter to your favorite Disney character and get a postcard back:
Have your child write a letter to their favorite Disney character and they will write back. Send your letter to the address above.
Did it work? We decided to try this one out too. Here is our daughter writing her letter to Princess Aurora.
Update 9/24/14: After nearly 8 weeks of waiting, we received a response!!! In the mail was a postcard from the princesses!
On the front is a picture of Disney Princesses (Sorry, no Anna or Elsa) with their autographs. On the back is a message saying "May all your dreams come true. Love, Cinderella and my royal friends"
You will receive a postcard back, but not necessarily from the character you choose. Our results were the same as our friends at Mousekatools. We originally wrote that postcards will take 4-6 weeks to be sent to your child, but ours took more like 7-8 weeks.
Tell us, have you ever tried one of these ways to contact your favorite character? Did it work?