When the crypt doors creak, and the tombstones quake
Spooks come out for a swinging wake.
Happy haunts materialize
And begin to vocalize.
Grim Grinning Ghosts come out to socialize
If you want guests to "come out to socialize" at your party, you'll have to let them know about it. The invitation is the first impression people will get of your party. It shouldn't be overlooked.
A quick google search reveals several options for those looking for something that's already made.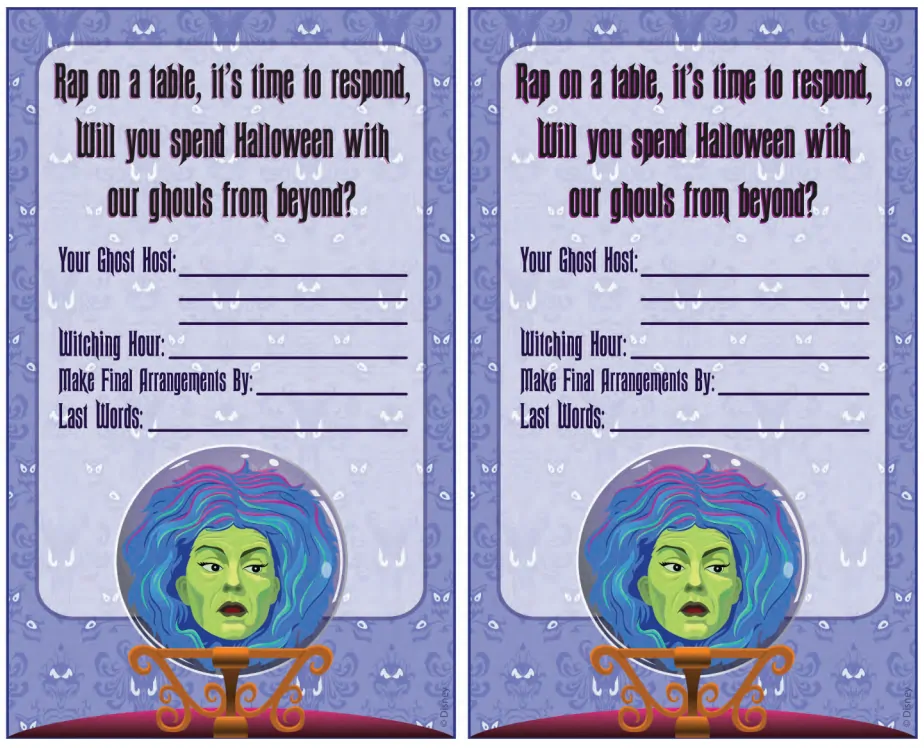 Of course, there's always my way…
and by that, I mean making them yourself! For our invite, I'm drawing inspiration from
Disney's brand new Haunted Mansion Collection
. I wish I could afford to buy everything they have for sale online, and I can't wait to see what other items they have in the new Haunted Mansion gift shop at the parks.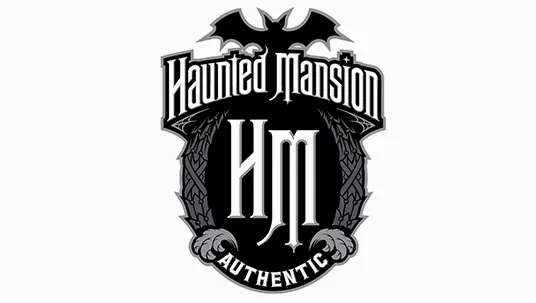 You can't go wrong with a Hitchhiking Ghosts or Madame Leota invitation. But for our invite, I'm going to do some simple tweaking to the logo seen above.
I use a free photoshop-esque software program called GIMP. The first step was to erase all the text from the original. I did that by painting over it with black. I then added my own text using Ravenscroft font. The "You're Invited" needed to be curved to fit in the space at the top
A printer and some paper is all you need to piece together your own gruesome invite.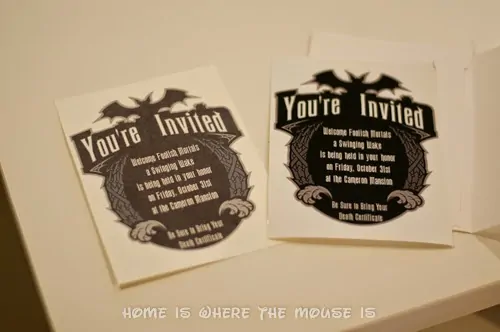 I usually like to print out invites on heavier card stock than regular printer paper. In this case, the invites "popped" more on photo paper on the right than the heavy card stock I had on hand. They didn't have the aged look of the card stock, but they weren't too dull either. So it comes down to a matter of personal preference.
If you don't have access to a printer or card stock/photo paper, you could opt to save your invite as a picture file, and upload it to an online printing service and order them that way, or even take them to a local store like Walgreens or Target and have them printed out right there in the store.
What do you think of our Haunted Mansion invites?