Calling all racing fans! Cars 3 will be hitting the big screen on June 16th. To gear up for the next installment in the popular franchise, Disney-Pixar's Cars 3 has hit the road with their "Road to the Races" tour.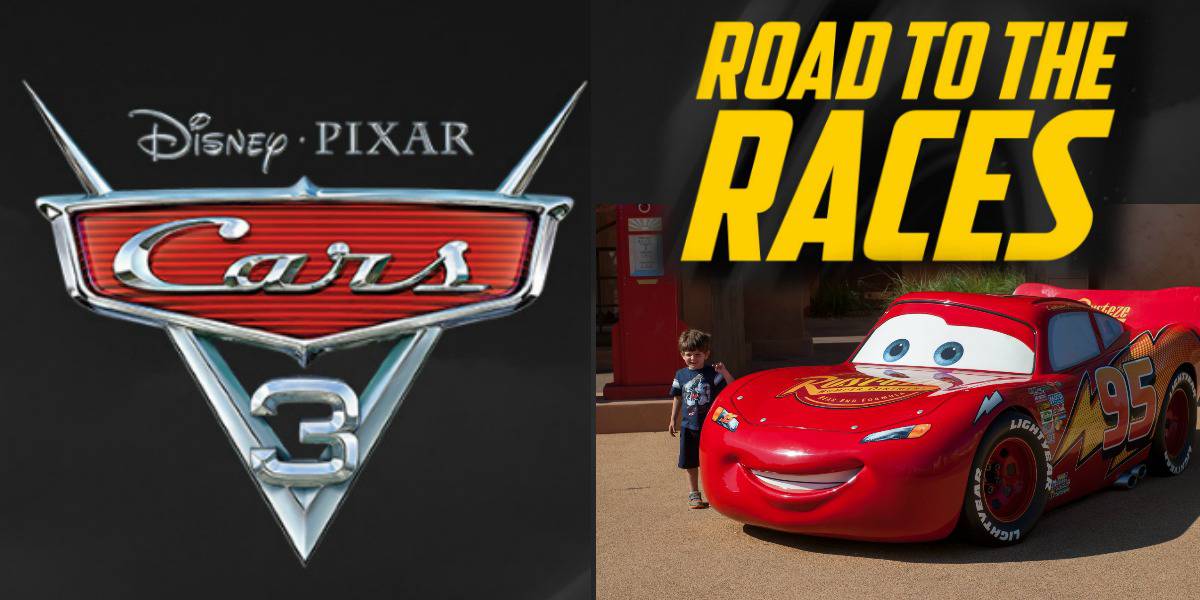 The tour has been traveling around the country since March, and it may be heading to a city near you! Best of all, it is FREE to attend!
Cars 3
This summer, Lightning McQueen is returning to theaters in an all-new movie! Here is a bit of the story from its creators:
Blindsided by a new generation of blazing-fast racers, the legendary Lightning McQueen is suddenly pushed out of the sport he loves. To get back in the game, he will need the help of an eager young race technician, Cruz Ramirez, with her own plan to win, plus inspiration from the late Fabulous Hudson Hornet and a few unexpected turns. Proving that #95 isn't through yet will test the heart of a champion on Piston Cup Racing's biggest stage!
Official Trailer
For a full playlist of Cars 3 videos, check out the
official Disney-Pixar Cars 3 Playlist on YouTube
.
Road to the Races Tour
Leading up to the film's release this summer, life-size characters from the movie are going on a national tour! They might be coming to a city near you! There will be photo ops with Lightning McQueen, Cruz Ramirez, and Jackson Storm!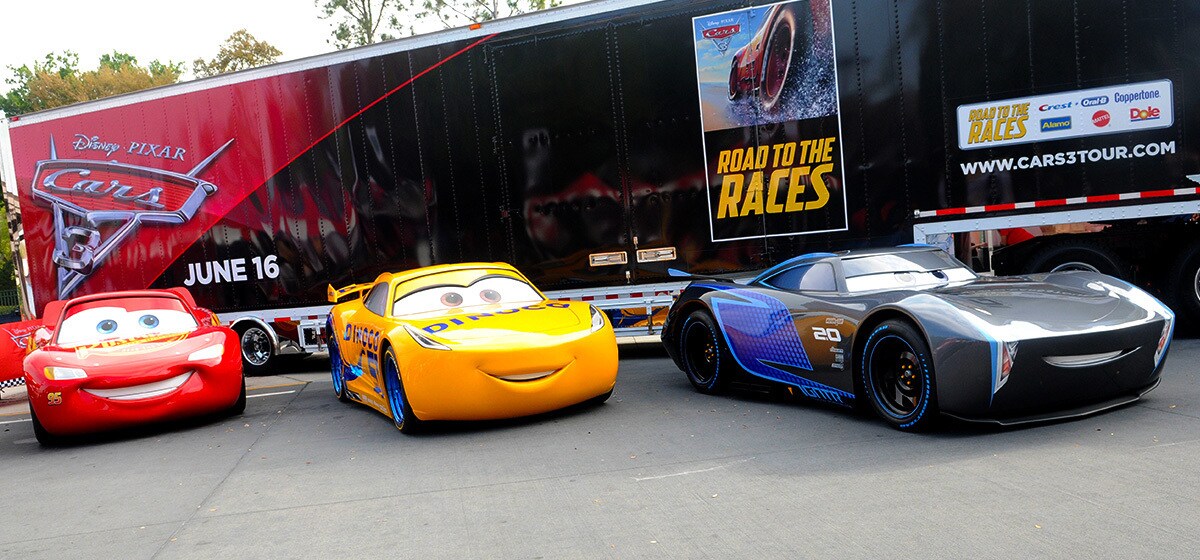 If you have a Cars fan in your family, that should be incentive enough. We've seen some of Jackson's favorites at Walt Disney World's Art of Animation resort, which is a very cool and free thing you can do if you're in the neighborhood.
In addition to the characters, a few sponsors will be on hand with activities, as well.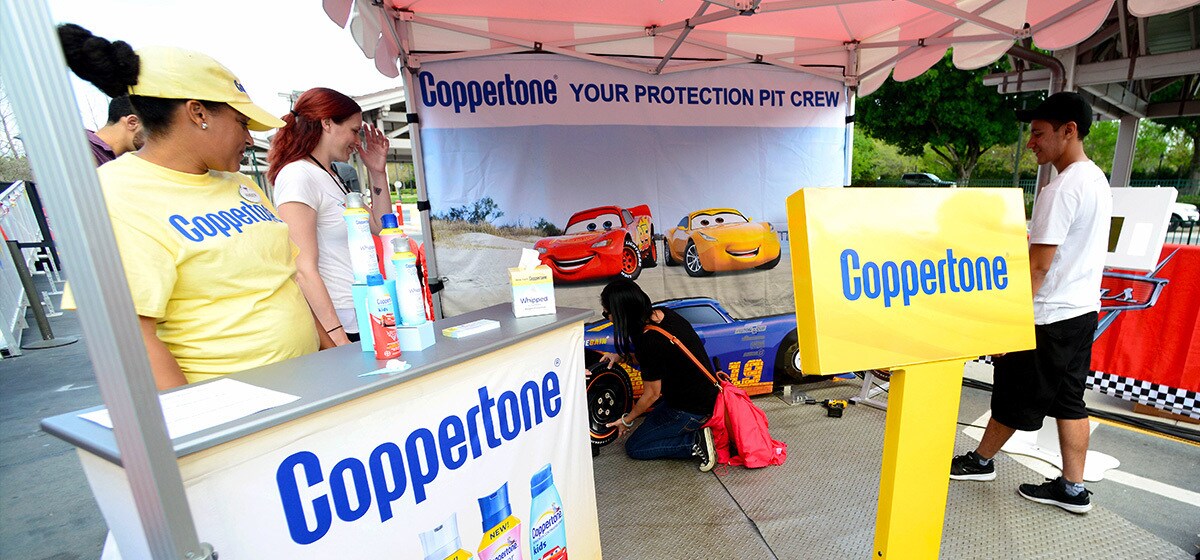 We can't wait to check it out this weekend when the tour comes to New York!
Tour Schedule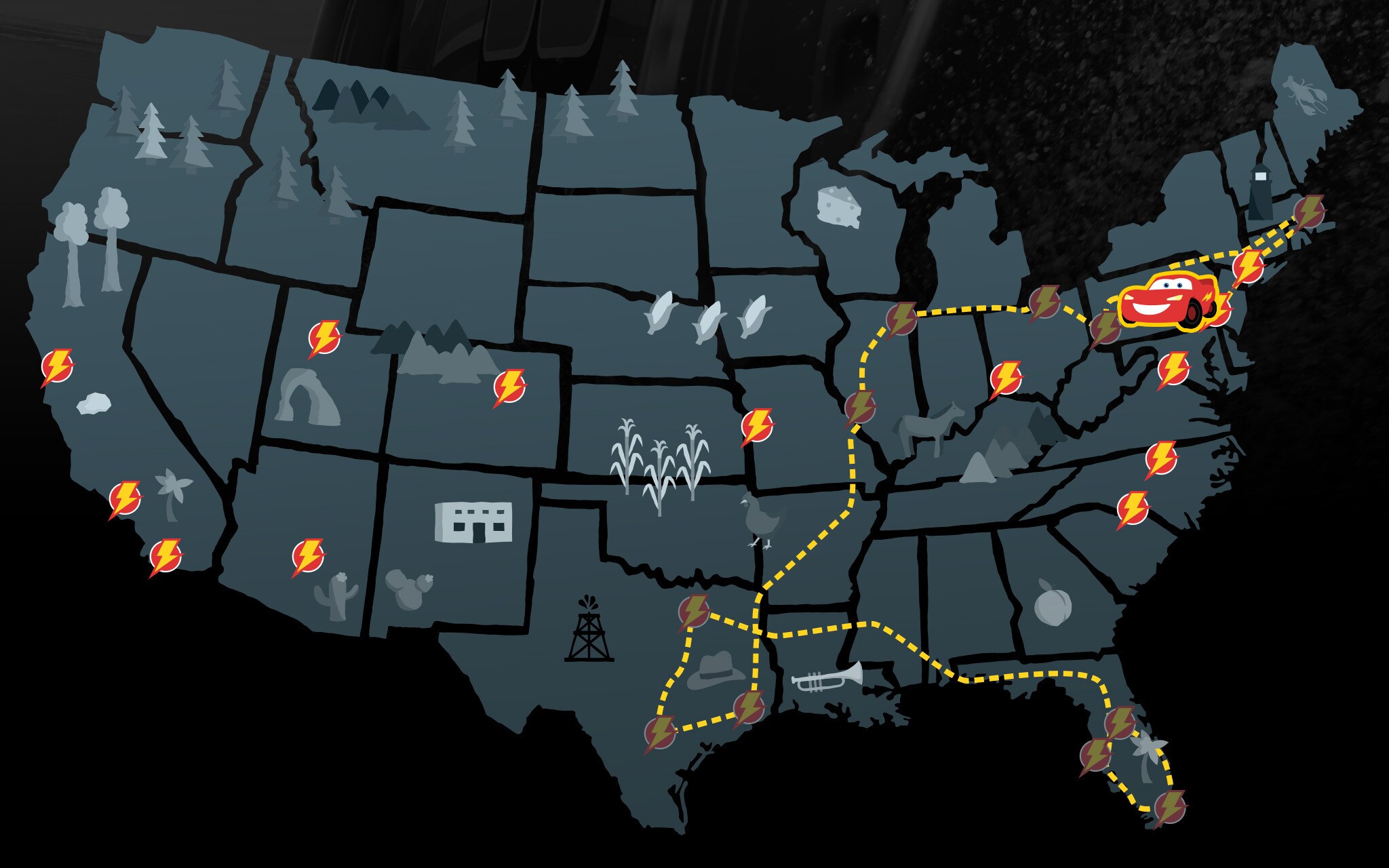 This schedule is current as of May 3, 2017. You can get updated information and hours for your location on the official site for the Road to the Races tour. We know that our tour stop has changed locations since the schedule was first published, so it is truly subject to change!
Orlando, FL – March 23-26, Disney Springs
Miami, FL – March 31-April 2, Bayfront Park
Tampa, FL – April 4, Raymond James Stadium
Dallas/Ft Worth, TX – April 7-9, Texas Motor Speedway
San Antonio, TX – April 11, Santikos Palladium
Houston, TX – April 14-16, Memorial City Mall
St. Louis, MO – April 19, Ballpark Village
Chicago, IL – April 21-23, Woodfield Mall
Cleveland, OH – April 25, Public Square
Pittsburgh, PA – April 26, SouthSide Works
Boston, MA – April 28-30, Assembly Row
Allentown, PA – May 4, Mack Trucks Inc
New York, NY – May 5-7, The Shops at Atlas Park
Washington, DC – May 10, Downtown Silver Spring
Philadelphia, PA – May 12-14, Cherry Hill Mall
Greensboro, NC – May 18, Mack Truck Brand & Product Line
Charlotte, NC – May 19-20, Charlotte Motor Speedway
Cincinnati, OH – May 22, Scene75 Entertainment Square
Kansas City, MO – May 24, Union Station
Denver, CO – May 27-28, Alamo Drafthouse Littleton
Salt Lake City, UT – May 30-31, Thanksgiving Point
Phoenix, AZ – June 3-4, Desert Ridge Marketplace
San Diego, CA – June 6-7, Belmont Park/Mission Beach
Anaheim, CA – June 12-13, Disneyland Resort
Los Angeles, CA – June 14-18, Autry Museum of the American West
San Jose, CA – June 22-23, Westfield Oakridge Mall
Sonoma, CA – June 24-25, Sonoma Raceway
Will you be checking out the Cars 3 Road to the Races tour? Don't forget to buy your tickets to see Cars 3 in theaters this summer!