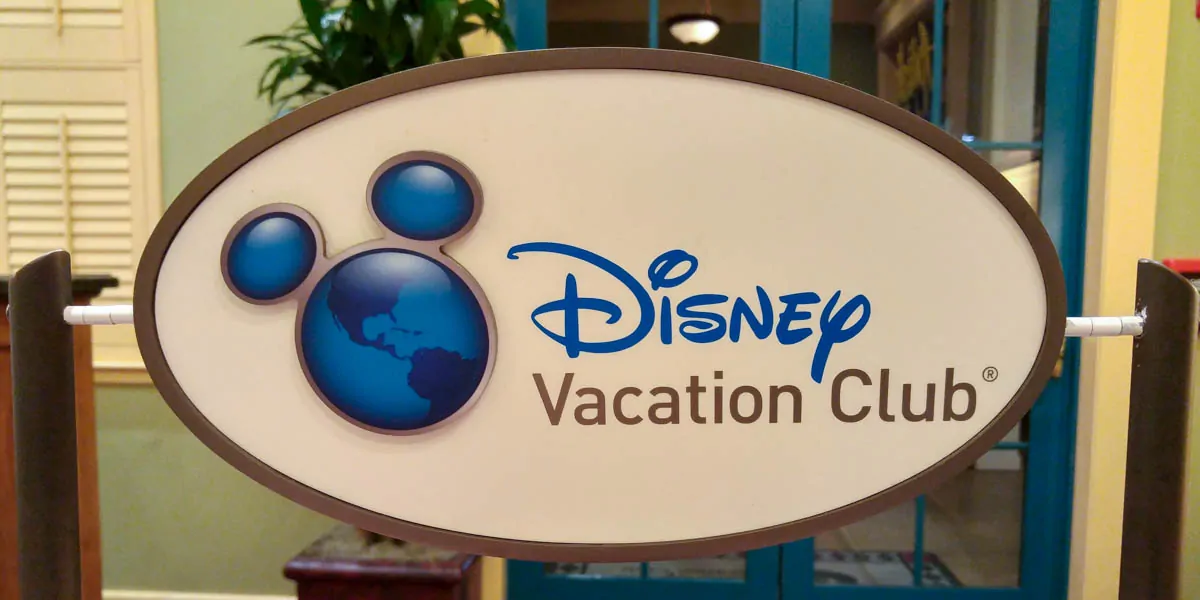 What is Disney Vacation Club?
Disney Vacation Club, or DVC as it is commonly known, is Disney's version of timeshare vacation ownership. Since 1991, DVC has grown from a single resort to 13 uniquely themed resorts:
Walt Disney World
Bay Lake Tower at Disney's Contemporary Resort
Disney's Animal Kingdom Villas
Disney's Beach Club Villas
Disney's Boardwalk Villas
Disney's Old Key West Resort
Disney's Polynesian Villas & Bungalows
Disney's Saratoga Springs Resort & Spa
The Villas at Disney's Grand Floridian Resort & Spa
Villas at Disney's Wilderness Resort
Disneyland
The Villas at Disney's Grand Californian Hotel & Spa
Beach Resorts:
Disney's Vero Beach Resort, Florida
Disney's Hilton Head Island Resort, South Carolina
Aulani, Disney Vacation Club Villas, Ko Olina, Hawaii
Membership
Membership requires purchasing a real estate interest in Disney Vacation Club at one of these resorts. Unlike traditional timeshare ownership models which tie their members to specific room types at a specific resort on specific dates for a set duration, a DVC contract is an annual allotment of "Vacation Points" which can be used for a variety of room types at any of the Disney Vacation Club Resorts at different times of the year. That flexibility means that members can use their vacation points to build a custom vacation each time they visit.
How much does it cost?
The cost of a Disney Vacation Club Membership is determined by initial purchase price and annual dues. The initial purchase price is based upon the number of points to be allotted annually multiplied by the price per point for the resort for which the points are being purchased. In addition to the initial purchase price, members are required to pay annual dues during the life of their contract. Annual dues can increase from one year to the next.
Contracts for the two of the newest Disney Vacation Club properties, Disney's Polynesian Village and Aulani, are selling directly from Disney at $168 per point and will expire in 2064. A 100-point contract at Disney's Polynesian Village would cost $16,800 plus approximately $426 in closing costs. Annual dues would currently be $50 monthly.
You can also purchase an existing contract from a DVC member on the resale market. The biggest advantage to this is that resales tend to sell at a lower price than they were originally purchased. The potential downside of buying resale is that the points can only be used for DVC and RCI properties.
How Vacation Points Work
Points work much like booking a cash reservation. Each contract designates a particular month as the time when a member's points become available. Points must be used between the month they
are allotted and the start of the same month of the following year. This is referred to as a "Use Year". If a contract has a March Use Year, points become available each March and they must be used by the start of the following March or they are forfeited.
For added flexibility, there is a banking a borrowing system that allows members to bank points from one year to the next, or borrow points from next year into the current year. The contract's Use Year determines when decisions on banking points must be made by. Once any point has been borrowed or banked, it cannot be borrowed or banked again and must be used within the Use Year it ends up in. If a reservation is canceled outside of 30 days, the points return to the member's account. Within 30 days, points from a canceled reservation are put in a holding account and must be used for a reservation within 60 days of the check-in date.
Members can book reservations at their home resort as early as 11 months before the first day of their stay. For all other resorts, members can book stays starting at 7 months out. Home Resort priority can be an important factor for members, especially during a peak season.
DVC Vacation Points that are purchased directly through Disney can also be used at a collection of non-DVC Disney Resorts called the "Disney Collection", Disney Cruise Line, and Adventures By Disney vacation packages. Through a partnership with RCI, the world's largest timeshare exchange network, all members can exchange their DVC points for stays at hotels and timeshares in the RCI network all across the globe.
How Many Points Are Required?
For each Resort, rooms are given a nightly rate in points. Studios are the least expensive option, followed by 1-bedroom units, 2-bedroom units, and grand villas. Much like traditional hotels, weekend rates are higher than weeknights, peak season rates are higher than off-season, and rates for the same room types may differ based on the resort, or even based upon the difference in view within the same resort. A Disney Vacation Club stay can be as short as one night or last several weeks.
In 2015, a 6-night stay in a Savanna View Deluxe Studio at Disney's Animal Kingdom Villas in mid-June would have cost 120 points. A week at Aulani in a Island Gardens View Deluxe Studio during July was 168 points. One week in Europe in a 2-bedroom accommodation during Low-Season through the World Collection was 200 points.
Unlike cash hotel rates, DVC point rates do not increase and there are no taxes to be factored in. Each resort is locked to a total number of points it can charge for all of its rooms over the course of a given year. If Disney decides to increase the rate of a 1-bedroom villa during value season at Saratoga Springs, they must reduce the rate of another room type at the same resort to balance it out. DVC contracts do not lose value over time in regard to how much vacation you can book using them.
Members can add more points by purchasing add-on contracts and can even have multiple contracts with different Home Resorts.
The DVC Difference
Disney Vacation Club Resorts differ from traditional hotels in a couple of ways. First, the rooms are larger and replicate small apartments. DVC accommodations range from studios with kitchenettes to multiple bedroom villas with full kitchens, washing machines, dryers and multiple bathrooms. Convertible sofas take the place of some beds to provide a living area. The design caters to guests with larger families, who want extra space, or intend to spend more time inside of their rooms than the average hotel guest.
The second difference is the amenities. Having your own kitchen and being able to do your own laundry is not something you find in a standard hotel. Guests have the option of spending more time in their rooms and less time going out for meals.
Hand-in-hand with that is a difference in housekeeping services. For stays less than 7 days, DVC guests will only receive "trash and towel" service on the 4th day of their stay. That includes emptying the trash, replacing the towels and replacing the toiletries. For stays of 8 days or more, there is one day of full housekeeping on the 4th day and "trash and towel" service is done on the 8th day. The cycle repeats starting on the 12th day for even longer stays. Additional housekeeping services are available at an added cost for guests who prefer to have it more often.
Extra Benefits
Perks of DVC membership include discounts on Shopping, Dining, Recreation and Relations, Tickets and Tours, as well as Exclusive Member Events.
Becoming a Member
Disney Vacation Club has preview centers at both Walt Disney World and Disneyland, as well as its resorts in Hawaii and Japan. Informational sessions are held aboard each sailing of the Disney Cruise Line. If you can't make it to any of those places in person, you can go to the Disney Vacation Club website and sign up for a guided phone tour, where a Cast Member will walk you through all the information while you look through the website.
Disney Vacation Club contracts can be purchased directly from Disney, which actively sells contracts at some its newest resorts and has wait lists for contracts at its older resorts. Financing is available.
Alternatively, DVC contracts can be bought from existing members in the resale market. These contracts are often sold for less than their original purchase price and the sales have to be approved by Disney, which reserves the right to buy the contract back. Points acquired through the resale market are only eligible for use at DVC resorts or exchanged into the RCI network. Resale points cannot be used for the Disney Collection, Disney Cruise Line, or Adventures By Disney reservations.