Disney+ is home to our favorite Disney animated films, Marvel blockbusters, and Star Wars trilogies all in one place. But Disney+ also has many hidden treasures in their library, as well. In fact, there is a wealth of educational shows on Disney+.
With its original series, library of DisneyNature films, and the impressive National Geographic series and documentaries, Disney+ has a wealth of content that is both entertaining AND educational!
Looking for something to do while stuck with the kids at home, check out these virtual field trips. You can explore the world without leaving the house!
Entertain Them, and Maybe They'll Learn Something
Walt Disney is famous for entertaining the public. His movies, shows, and theme parks are first, and foremost, things to be enjoyed. But Walt Disney also understood the power of media to educate. "I would rather entertain and hope that people learned something than educate people and hope they were entertained."
Along those lines, you're not going to find straight-up educational content that is meant to teach you something. But what I think you'll find on Disney+ is a good amount of fascinating content that makes you think, and from which you might learn a few things, as well.
For the Little Ones
Disney is known for its content for kids, especially those in the preschool to early elementary school age range. For the little ones, there are so many educational shows on Disney+. Their content includes favorites from Disney Junior and the old-school Playhouse Disney shows that many parents might fondly remember. Here are some entertaining choices that have life lessons and inspire creativity.
Mickey Mouse Clubhouse
My Friends Tigger and Pooh
The Imagination Movers
Little Einsteins
Muppet Babies
Out of the Box
Bluey
The Disneynature films are also enjoyable for the littler kids. More on those further down.
Disney+ Original Series
For Disney fans, a few Disney+ original series stand out to me as being informative, entertaining, and even inspiring.
"Marvel Hero Project"
I especially recommend this for families to watch. One of the best things we can teach kids is that they have the power to impact the world around them. The Marvel Hero Project series highlights kids who are doing exactly that. These kids are superheroes whose superpower is wanting to make a difference and putting in the work to make it happen.
"One Day at Disney" Shorts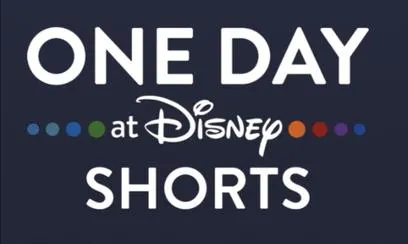 A bit easier to digest than the full-length show of the same name, the "One Day at Disney" shorts offer a glimpse at life behind the scenes of Disney Company. The shorts give you a day in the life of people who work in television, movies, theme parks, and more. It's especially interesting for Disney fans or if you or your child has expressed an interest in any of these fields. It's also just interesting to see just how many different kinds of jobs there are.
"The Imagineering Story"
This 6-episode series looks at the history of the Disney Parks around the world from the perspective of the people who built them. It's a must-watch for anyone who loves seeing behind-the-scenes of the parks and their history.
Other Originals
"The World According to Jeff Goldblum" and "Shop Class" are two other series that entertain with an education vibe. Jeff Goldblum's quirky takes on different subjects can be interesting. "Shop Class" is a competition show which is cool for aspiring engineers and problem-solvers. I was excited about "Forky Asks a Question" for its educational potential for younger kids, but while it's funny, it's not very informative.
National Geographic Series
The inclusion of the National Geographic Series provides a lot of diversity to their content and adds a bunch of educational shows on Disney+.
"Brain Games"
As soon as I started watching "Brain Games", I was hooked. Learning about how the brain works is learning how and why we see the world as we do. And with 8 seasons so far, there is plenty of "Brain Games" to explore.
"One Strange Rock"
"One Strange Rock" is hosted by Will Smith, but perspective is provided by a group of astronauts who have all orbited the Earth and seen it in ways most of us never will. Each episode delves into a subject that touches us all and gives us a new appreciation for this strange rock we live on.
Origins: Journey through Humankind
"Origins: The Journey of Humankind" focuses on how we progressed from early man to the dominant species on the planet. That is a lot of history to cover, but the show narrows it down by featuring those moments in our development that were most important. It all starts with our mastery of fire and takes off from there.
Documentaries and Films
Both Disney and National Geographic collections boast some impressive documentaries and true-life films. What we've selected below is just a small sample of those educational shows on Disney+.
Disneynature Films
Disneynature films have their roots in the very beginning of the Walt Disney Company when animators studied live animals in order to bring them to life. This spawned Disney's "True Life Adventures", which it sadly stopped producing. Now, Disneynature explores the world of wild animals with Disney's ability to tell a story. It's hard to pick a favorite, so we're listing them all here.
African Cats
Chimpanzee
Bears
Born in China
Crimson Wing: Mystery of the Flamingos
Monkey Kingdom
Wings of Life
Disney+ will be adding "Penguins: Life on the Edge" and "Dolphin Reef" in April.
Science Fair
In this acclaimed film, nine high school students prepare for and attend the International Science Fair. And it's not about academic success or winning. As one student puts it, "If you're there just to win the prize, you're missing the point of Science Fair."
"The Flood"
Every year, in the middle of one of the largest deserts on the planet, a flood of rainwater changes the dry plain into a fertile, wet, wonderland for all the animals. This amazing film shows how the timing of this yearly event impact the circle of life in the Kalahari.
Paris to Pittsburgh
"Paris to Pittsburgh" looks at climate change and how it is affecting people at a local level, and how those problems are forcing people to come up with solutions to it.
And there's so much more where these came from. Do you have a favorite educational show or film that we didn't include? Let everyone know what it is in the comments!