---
We've been to a few aquariums over the years, and one that really stands out is the New England Aquarium in Boston, Massachusetts. We think it's a perfect place to spend a day for some family fun!
Location
The New England Aquarium is located along the historic waterfront area of downtown Boston. With so much to see and do in this area, a visit to the Aquarium can easily be made as a part of a family weekend getaway, as we did.
We stayed just a short walk away at the Boston Marriott Long Wharf hotel. You don't have to stay here, you can probably find many other choices in the neighborhood using hotels.com
The aquarium looks huge from the outside, but you don't really understand just how big it is until you walk through the doors and see what's going on inside.
The Aquarium
Right in the middle is a giant vertical tank with a walkway that spirals around it, allowing visitors to view it at different levels. The Giant Ocean Tank, as it's called, holds 200,000 gallons of water and features a coral reef environment with over 1,000 different animals inside!
They even have a live webcam of the tank!
The Giant Ocean Tank is so big, it was built first, and then the rest of aquarium was built around it.
In addition to the tank, the aquarium has some really cool exhibits.
Penguin Exhibit
Blue Planet Action Center with Shark and Lobster Nurseries
Coral Reef Center
Atlantic Harbor Seals
Amazon Rainforest
Shark and Ray Touch Tank
Edge of the Sea Touch Tank
and more…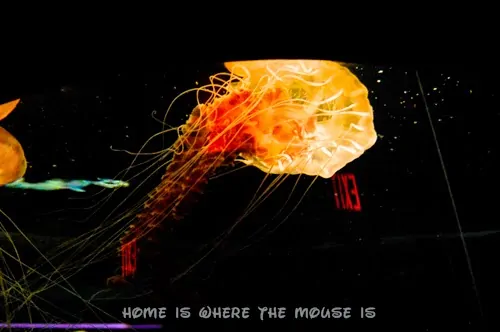 We loved the hands-on exhibits like the Shark and Ray touch tank and the Edge of the Sea Touch Tank
Programs
The aquarium has something for the whole family, especially the little ones. They offer family programs such as:
Blue Discover Family Days – Learn more about the blue planet through art, science, and storytelling.
Homeschooling Program – The Aquarium offers programs for homeschool families with topics that range from animals, habitats, conservation or global oceans.
Sea Squirts Program – Monthly classes that are perfect for children ages 1 to 4 years old and their caregivers to explore the aquatic world.
The aquarium was enough to keep us engaged and occupied for the better part of our visit. There is also an IMAX theater showing 3D movies about whales, sharks and other ocean creatures which we did not get to try.
In addition to all that, the aquarium also partners with Boston Harbor Cruises to run whale watching tours from late March through October.
If you're looking for a reason to have a family adventure in the Boston area, the New England Aquarium is it!
Other Aquariums to read about: