Today, we're highlighting a spectacular treat from the United Kingdom Pavilion as part of our 2014 Flower Food and Garden tour. It's just too bad the Internet can't convey the sense of smell…because you can smell the Lemon Scones from Canada!
As soon as you cross the border from Canada into the United Kingdom, an aroma immediately drifts your way. This lemony sweet smell will lead you to the Buttercup Cottage outdoor kitchen and their delicious lemon scones.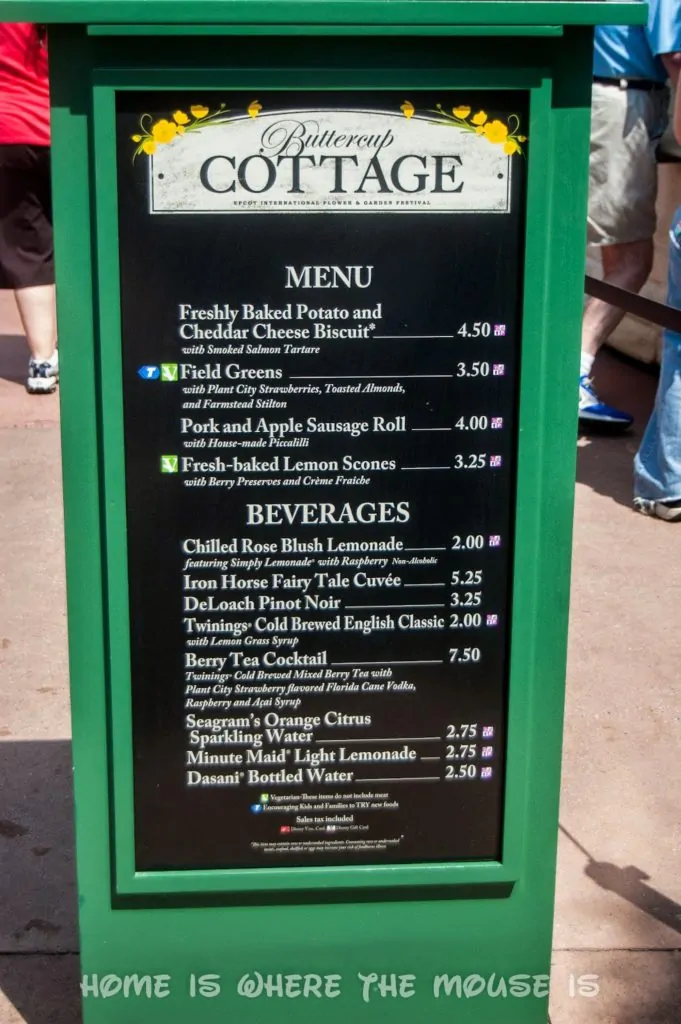 These scones are served by the pair with raspberry sauce and crème fraîche dips on the side. Each scone is topped with sugar crystals that help bring out the tart lemony taste. Crisp edges lead the way into the soft, cakey middle. You can tell they were prepared with lemon juice and lemon zest by how fresh and light they taste.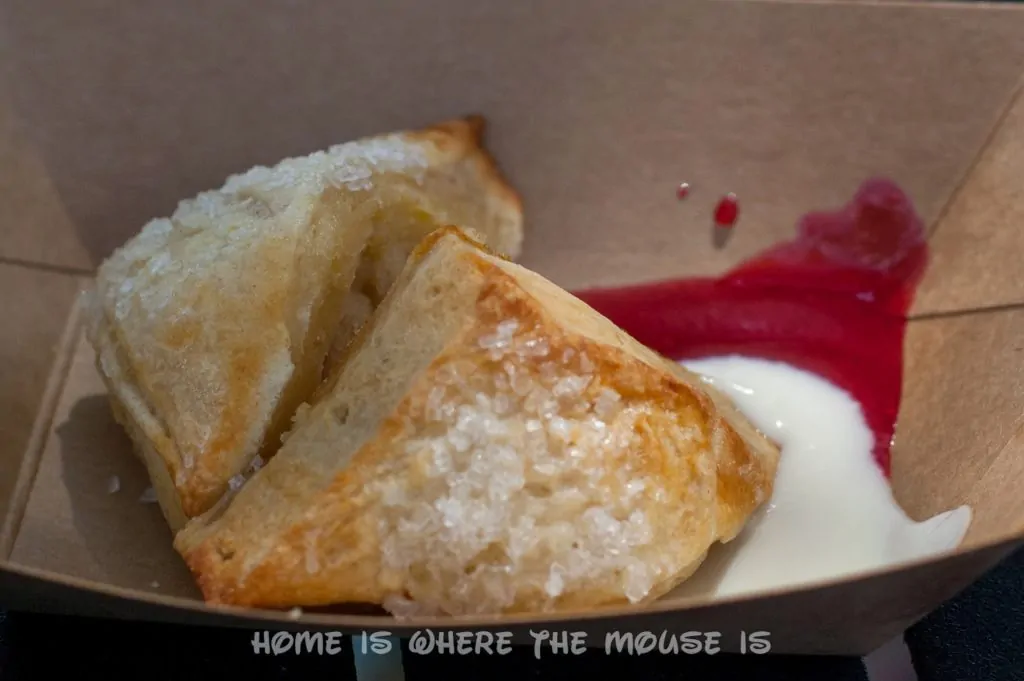 Lemon Scones – $3.25 or 1 DDP snack credit
These are a definite must-try during the Epcot International Flower and Garden Festival. You'll also want to go back for more.