On our last trip, we got to meet "Talking Mickey" at the Town Square Theater on Main Street USA in Magic Kingdom. It was quite an experience, and it made us wonder if this is the future of character Meet and Greets. Come see what we mean…

We had just entered Magic Kingdom after a great dinner at 'Ohana, and it was starting to rain. We took shelter in the Town Square Theater and got on line to see the recently debuted, and now fully installed, "talking" Mickey Mouse.
I'd seen several videos about Talking Mickey online, and I was very excited, but I wasn't sure how the kids would react. In seven years of visits, Mickey had never said a word to Bella… what would she think? And then there was Jackson, who at not-quite-three-years-old was great with characters (especially the Princesses) but at home was terrified of any stuffed animal that talked, sang, or danced…
So how would it go??
All that worrying about their reaction… and they were fine. Jackson was a little thrown off by it, but he didn't run away screaming, so that was good…
I was also pleased that we got a joke, and not just a "hey, let's get a picture" like the guest before us. But I really wished we had gotten the Haunted Mansion bit… that looked like a fun one!
But on the way out, Bella asked me why only that Mickey talks to you, and not the others you meet. She is seven now… and she's getting close to figuring it all out (if she hasn't already), and she brings up a good point.
Characters have evolved a lot through the years… in the early days some were downright scary, and remind me of the knock-offs you see wandering Times Square.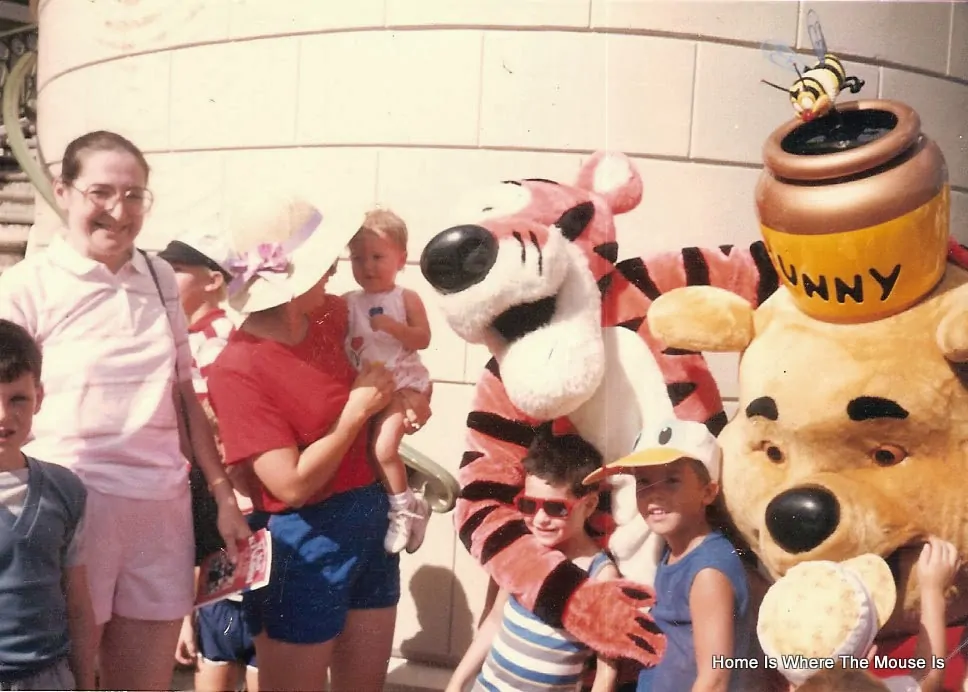 Thankfully, they got makeovers, new outfits, and became much better looking…. and cuddlier.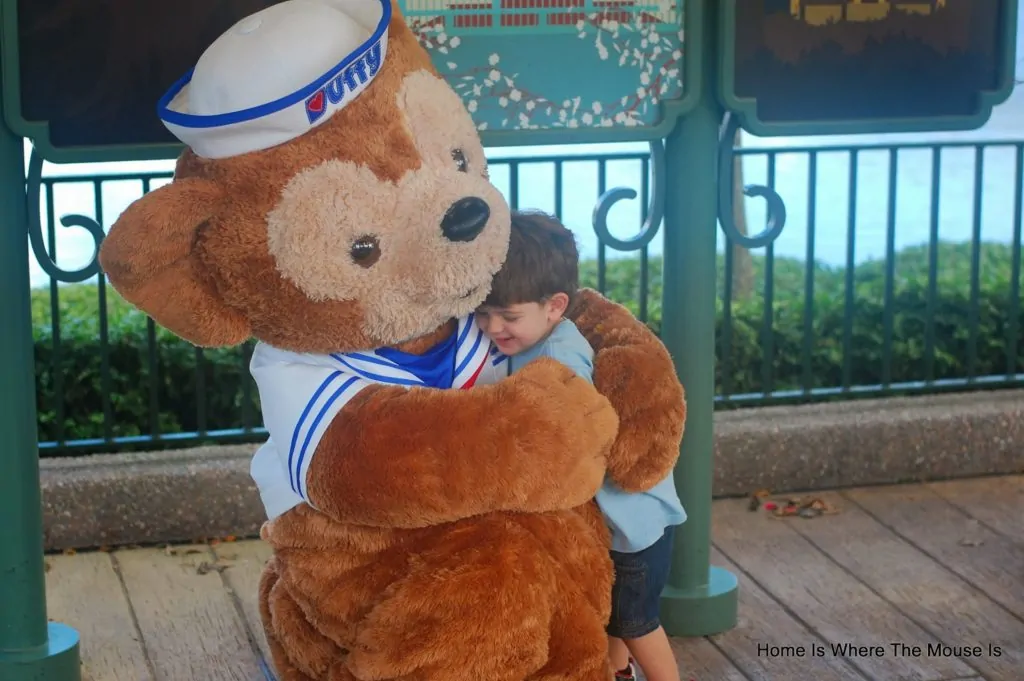 Then a few years back, they began to blink and "talk", but only in the stage shows.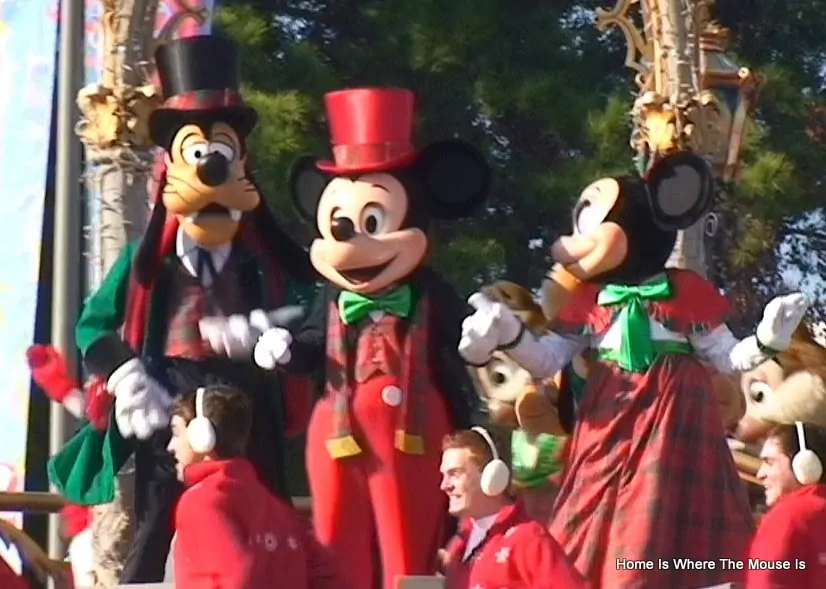 And now Mickey is talking directly to guests… albeit only in this one location, and the conversations are a bit one-sided. Mickey steers it, and I get the impression it's difficult for him to go off on any tangents. He likes to stay focused, and the Cast Member there will help remind him to pose for a picture.
So is this the future of all Meet and Greets? Will Minnie, Donald, Goofy, and the rest of the gang start talking as well? And is there room to make the conversation more interactive??
Disney, you've raised the bar here, and it's quite impressive, but you've only set the standard that much higher for every other character experience!
What do you think of Talking Mickey??
Guests can meet with Talking Mickey daily at the Town Square Theater in Magic Kingdom.