The 3rd Annual Play Fair is hitting the road to Portland, Oregon this fall. Our family attended last year's Play Fair in New York City and had a lot of fun checking out the many booths, demonstrations, and activities.
To help spread the word about Play Fair PDX coming to Portland, OR in September, we were sent a box of goodies from some of the companies that will be there.
Play Fair PDX Unboxing
Thank you so much to the folks at Play Fair PDX for sending us this box! Here's a closer look at some of the items we found inside:
Peppa Pig's Transforming Campervan
Playmobil The Explorers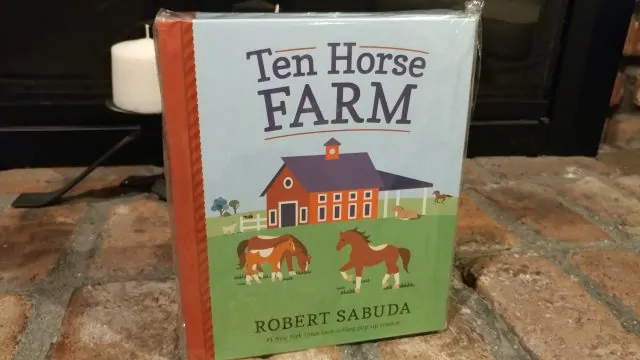 Ten Horse Farm Popup Book
Exclusive 2016 Play Fair Vinyl
Zombie Deck Trading Card Game
Mad Matter Quantum Pod
Wrap N Snaps bracelet and snaps
Team Ten counting board book and keychain plush
About Play Fair PDX
Play Fair PDX, a public celebration of play and entertainment for all ages, will be held alongside Rose City Comic Con from September 7 to 9, 2018. More than 10,000 families are expected to attend an action-packed weekend of play in 30,000+ square feet of space.
Highlights will include:
— More than 30 exhibitors and sponsors including DreamWorks, Playmobil, EntertainmentOne, Hogwild, and Relevant Play. — Exciting photo opportunities with talent and costume characters from PJ Masks, Peppa Pig, Poppy and Branch from Trolls: The Beat Goes On!, the University of Oregon Duck Mascot, and more! — Stage programming all weekend featuring screenings of DreamWorks Spirit Riding Free and Trolls: The Beat Goes On!, a kids costume parade, lightsaber training, kid's concerts, magic shows, slime making, plus so much more. — Hands-on activities for the whole family, including an Urban Warrior kid's obstacle course, a 9DKP card tournament, a creation station with amazing LEGO builds, and a craft station with take-home creations.
At Play Fair PDX, parents and kids will get two shows for the price of one and gain access to Rose City Comic Con which will host celebrity guests including Tom Welling, David Tennant, and Chris Sullivan, plus more than 800 exhibitors, creators, makers and artists on the show floor. Adult badges for Rose City Comic Con and Play Fair PDX Kids Badges will provide access into both shows. Separate badges are not needed for each show.
More information about Play Fair PDX's special features can be found at www.playfairpdx.com/special-features. For general information about the event, visit www.playfairpdx.com and follow Play Fair on Facebook and Instagram.