A new food phenomenon has arrived at Disney Parks: Gourmet Cake Cups. These sweet treats can be found in the Magic Kingdom at the Cheshire Cafe. We recently had the opportunity to sample the two latest cake cups creations: White Chocolate Rabbit and Queen of Hearts Strawberry Shortcake.
They inspired us to create our own cake cups for Easter!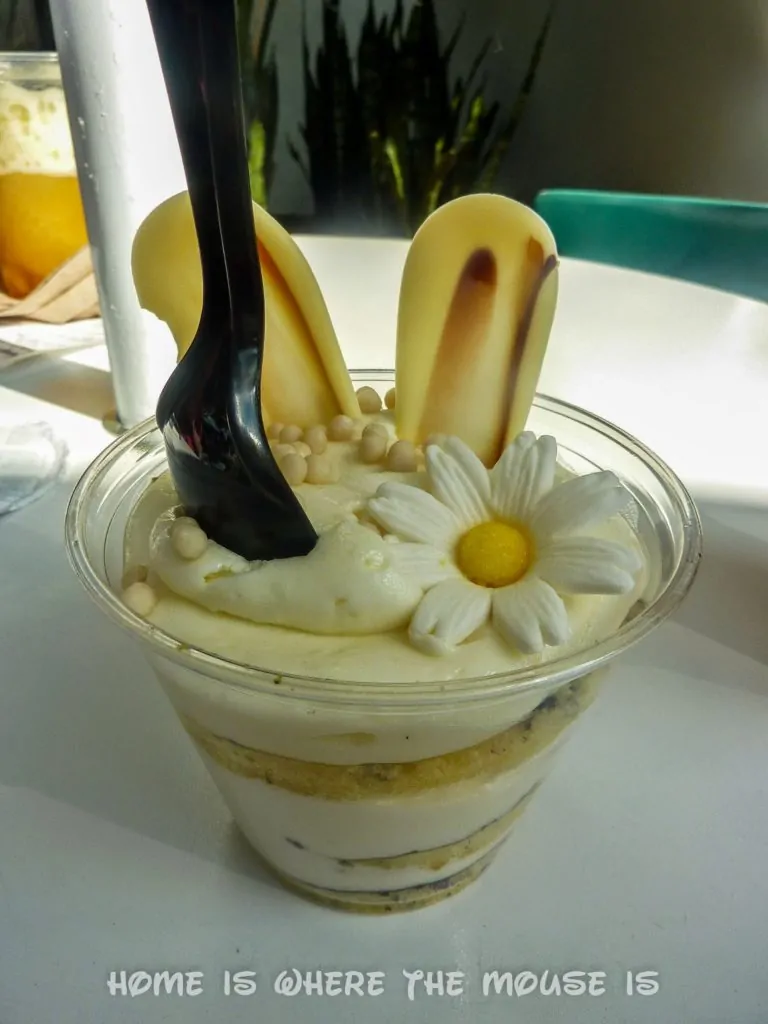 If you are a frosting lover then these are definitely for you! They are more frosting than cake. Unfortunately, I am more of a cake than frosting girl, so I was disappointed. For me, the uber-sweetness of the frosting over took the whole dessert. I had the Queen of Hearts which thankfully had some strawberry filling that allowed my tongue to take a break from the frosting.
The first thing I said was I have to find a way to recreate this at home in a way that I'll enjoy.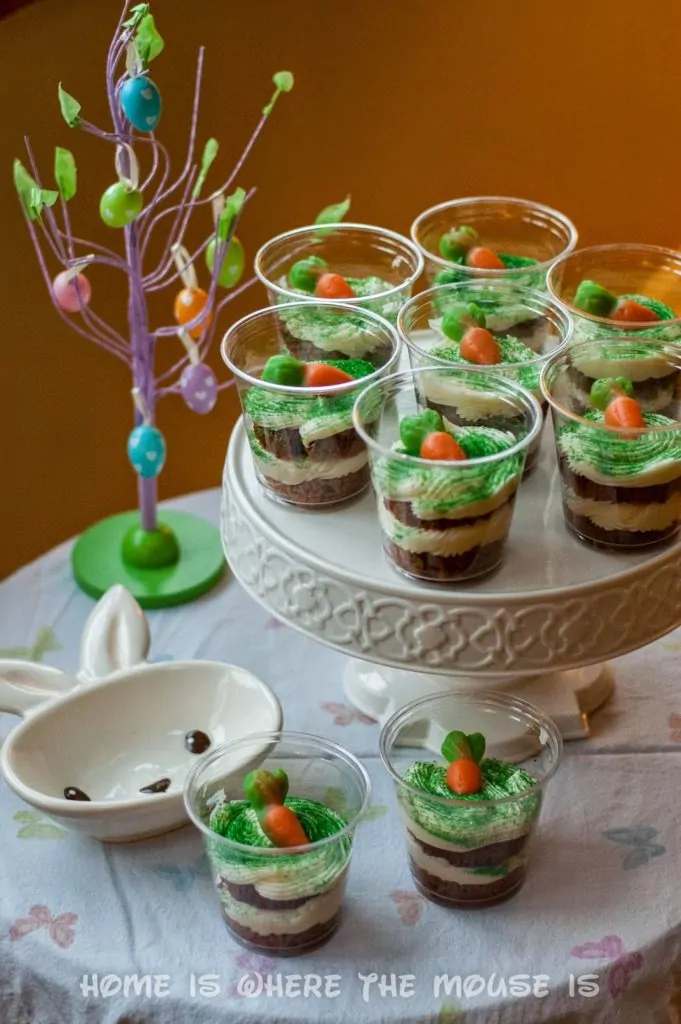 Since Easter is right around the corner, I thought I would do an Easter spin on these cake cups. Inspired by Rabbit from Winnie the Pooh, I decided to make a carrot cupcake cake cup with lemon cream cheese frosting.
First, I baked off a batch of carrot cake cupcakes. (I used a store-bought mix)
While I waited for them to cool, I made the frosting.
Once they cooled, I cut them in half across the middle.
I placed the frosting in a piping bag and we were ready to assemble.
Place a cupcake bottom at the bottom of the cup. You can use any kind of cup, but clear cups work great because they allow you to see the layers.
Pipe some frosting to cover the top of the cake.
Place a cupcake top on top of the frosting.
Pipe more frosting on top. The amount of frosting is totally up to you.
To garnish we used gummy carrots we found at the dollar store and then topped them off with green sugar crystals.
These cake cups are the perfect treat for any Easter party or dinner. I can't wait to try more cake cup flavors at home.
What flavor or flavors would you create in your cake cups?