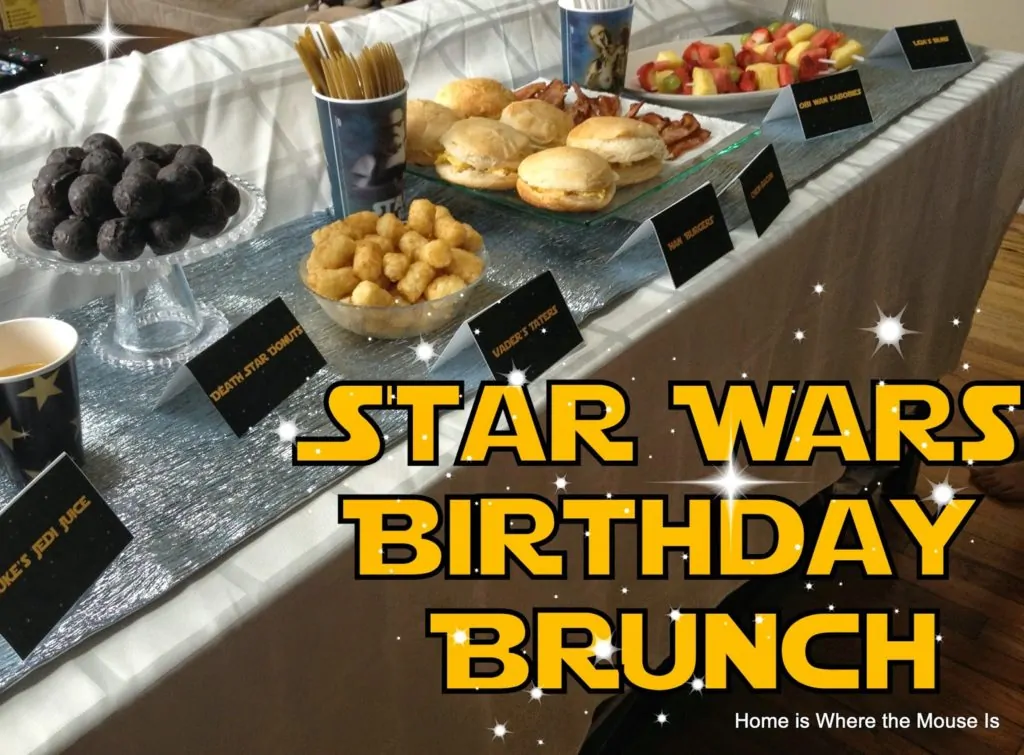 In celebration of both May 4th aka Star Wars Day and James' Birthday, we had a Star Wars inspired brunch. The best part of this brunch, besides the fact we surprised the birthday boy, was how easy it was to create. With only a handful of ingredients and a little creativity, we were able to pull off a birthday brunch fit for any Star Wars fan.
Using the character's names and important details from Star Wars as inspiration, I managed to create an out of this world brunch spread. Most of the food items were store bought which allowed us to put this surprise together in a short amount of time.
The Presentation: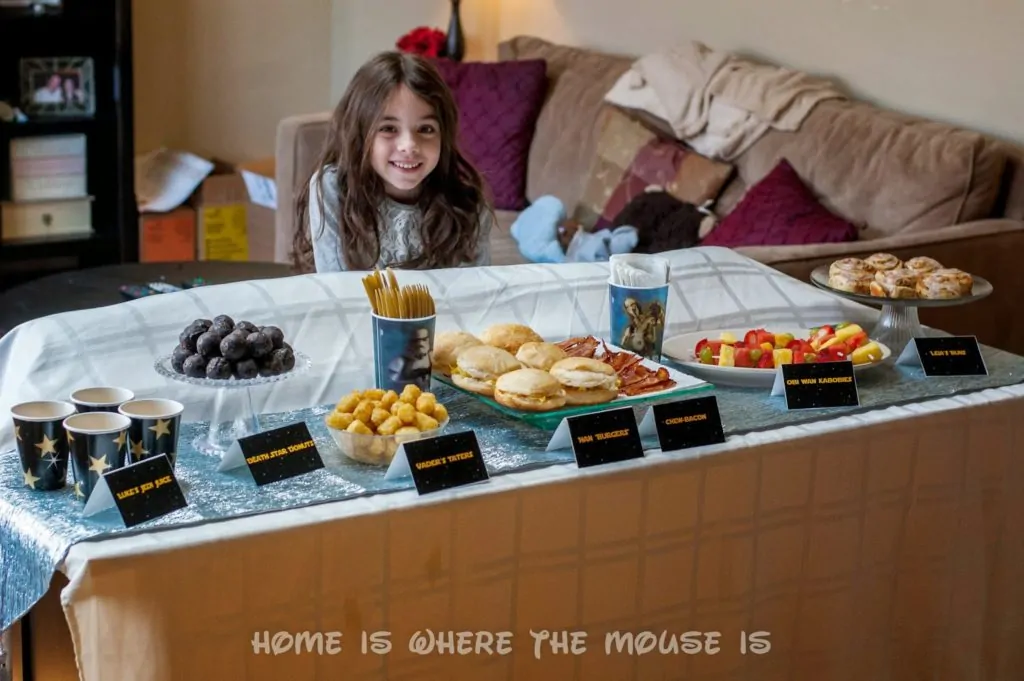 Food was set up buffet style. I used a combination of platters and cake stands to plate the food. White and silver linens draped the buffet table to create an intergalactic feel.
Star Wars Themed Food:
Each dish was named after after the Star Wars characters and other details from the movie.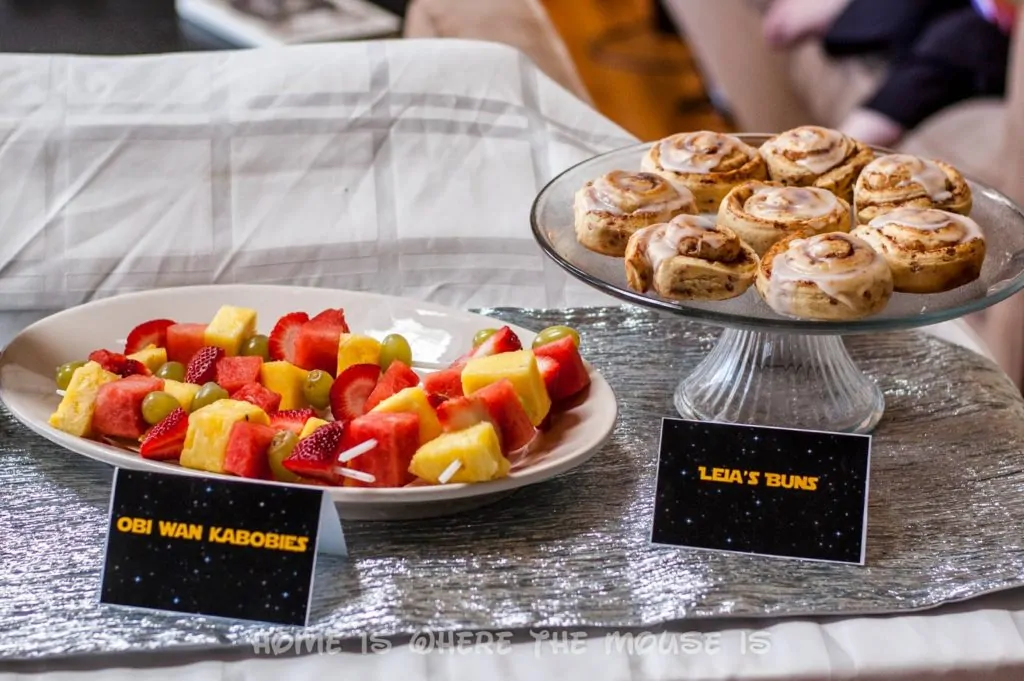 Obi-Wan Kabobies – Fruit Kabobs
Leia's Buns – Cinnamon Rolls with Frosting
Han "Burgers"- Egg Sandwiches on Biscuits
Chew Bacon – Maple bacon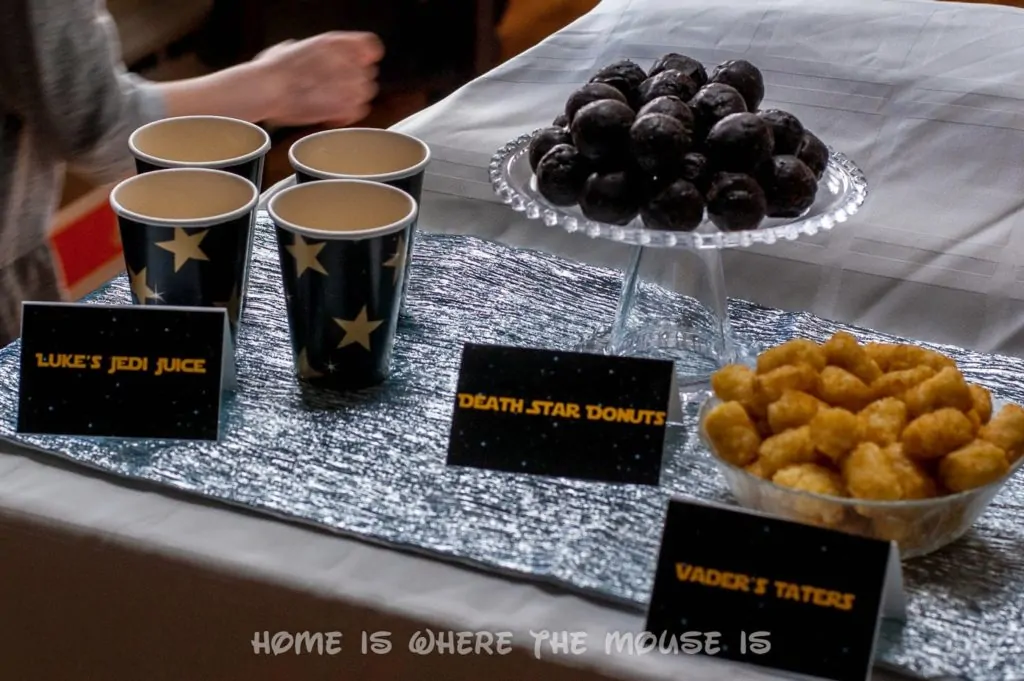 Luke's Jedi Juice – Mango Orange Juice
Death Star Donuts – Chocolate Donut Middles
Vader's Taters – Tater Tots
The food tags were created in Word using a star background and the Star Jedi font. I printed them out on cardstock so they were extra durable.
The only thing that required preparation was the eggs. I loved how easily this brunch came together and how satisfied everyone was with the food.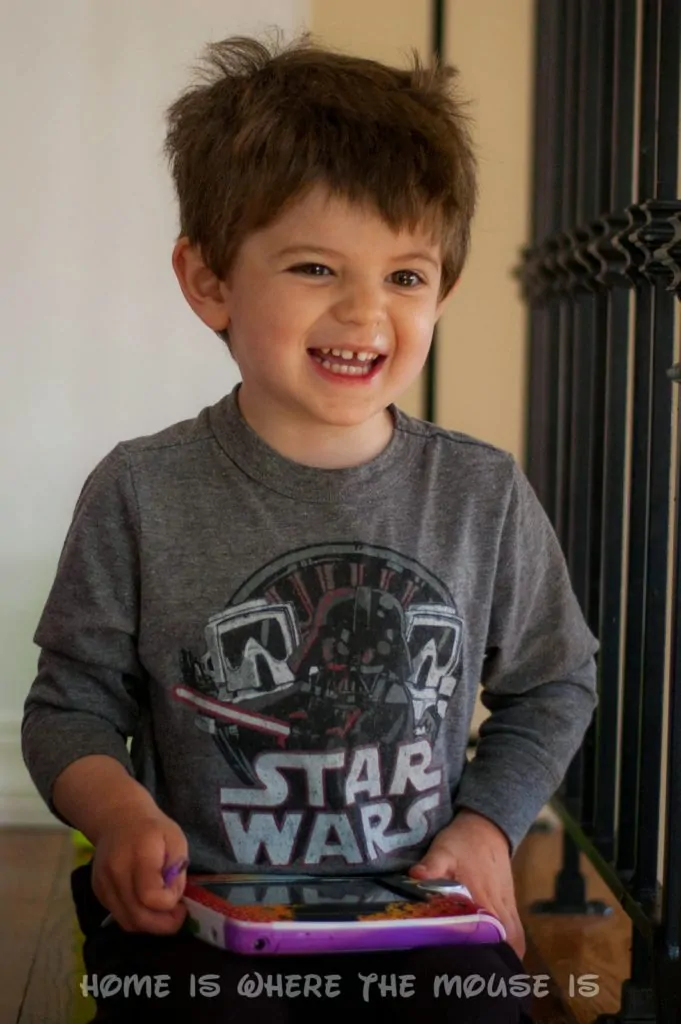 While we ate, we watched the movie. It was our son's first time watching it and he is now hooked!
We're hoping that this will tide James over until he can head to Walt Disney World to check out all the new Star Wars attractions headed to Hollywood Studios.
May the Force Be With You!