Welcome to those of you joining me from My Dreams of Disney and those of you just hopping aboard. I am the 4th stop on our Magical Blogorail. This month's topic is "Staying Fit & Healthy at the Parks"
Anytime you travel to Disney, it's important to take care of yourself and stay healthy. However, this is of utmost importance when you are traveling while pregnant. For me, this was the case during our December 2010 trip.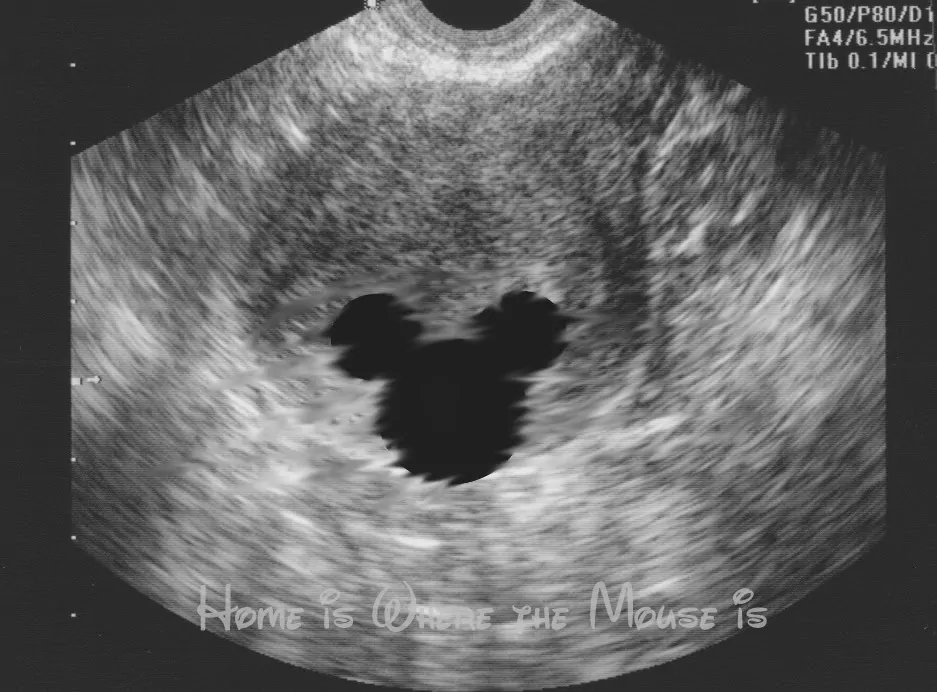 It's okay to have some Disney during pregnancy.
We wanted to get in one last trip before baby #2 came. Based on my previous pregnancy, I knew this would be a time when I would be feeling pretty good. Before kids we were always the commando type of park tourists, but had slowed ourselves down once we began taking our daughter. This time, though, we knew things would have to change entirely. I just wouldn't be able to do what I usually could do. In the end, I did manage to have a great trip and walked away with some tips to help future travelers that may go in the same condition.
Here are my 5 Best "Be"s/"Don't Be"s when traveling to Disney Pregnant:
1. Be Comfortable –
Take a cue from Pooh Bear and Be Comfy
Comfort is the key when you travel with a baby on board. Wear shoes that will make your feet feel good. For me it was sneakers, but for others it could be flip flops. You know your body best. Also, don't feel ashamed to wear sweats or your favorite pants for a couple of days in row. Park touring will take a lot out of you, so you may as well be comfortable.
2. Be Hydrated and Fed –
Bottled water in the Parks can be pricey, but counter service restaurants
will give you FREE ice water if you ask.
This tip is true for everyone, but especially for those who are pregnant. The Florida heat can be brutal. We were lucky enough to have gone in December, but I still had to remember to hydrate. Pregnant ladies should be drinking a gallon of water a day. And with all that walking, you definitely want to make sure you are getting enough H20. While Disney is the place to be when you feel a craving coming on, I also suggest having some snacks on hand. You don't want to be stuck in line without something to snack on.
3. Don't Be a Hero –
Taking in a great Disney show is a good way to get off your feet
As I said before, we knew this trip was going to be different. We went into it knowing we couldn't do it all. Instead of pushing yourself to do everything you usually do, push yourself to do the things you may not usually get to do. For example, see a show. We used this trip to see Finding Nemo the Musical. It was a nice break.
4. Be a Wimp –
Sitting down and taking a break however you can will help keep a smile on your face!
If you need to sit, sit. If you need to leave, leave. If you're not feeling up to going on a certain ride, don't do it. If you're like us you'll be back again and will do it next time. You will be able to go on most rides, but be sure to stay off rides where it explicitly states that pregnant mothers should not ride. You may even want to make your own do not ride list depending on how you are feeling.
Your priority is the health of you and your baby. Relax and people watch while you snack on a Dole Whip (or whatever you may be craving). You're not missing out on anything, just doing your trip a different way.
5. Be a Princess –
Senses Spa Photo ©Disney
Use this trip as an opportunity to be pampered. I was lucky enough to be treated to a prenatal massage (thanks, James). The Walt Disney World Resort has amazing spas that will treat you like a princess. From facials, to massages to mani/pedis, they have a wonderful selection of spa treatments for every budget. When will you have an opportunity like this again? If a spa treatment is just not in the cards, try to take some time just for you. Relaxing by the pool, swimming or shopping are some good alternatives.
So if you or someone you know will be traveling to WDW with a baby on board, I hope these tips will come in handy.
Thank you for joining me today. Your next stop on the Magical Blogorail Loop is
Disney Mamas
.
Here is the map of our Magical Blogorail should you happen to have to make a stop along the way and want to reboard:
4th Stop ~ Adventures in Familyhood