Can Tables in Wonderland save you money on Disney dining? Dining is one of the top expenses of any Disney vacation budget. One of our favorite ways to save some money on food without having to miss out on all the great Disney restaurants is the Tables in Wonderland discount.
Having this little card tucked in our wallet has saved us quite a bit over the years. It's a great alternative to some of the other discounts that are available, especially for frequent visitors.
Tables in Wonderland
Tables in Wonderland is a discount card that gets you 20% off food and beverage (including alcohol) at over 100 restaurants at Walt Disney World Resort. You can find a full list of participating restaurants here. It will also get you free parking at theme parks after 5pm, and complimentary valet parking at WDW resorts.
Membership
Not everyone can purchase a Tables in Wonderland membership. It is only available to Florida Residents, Walt Disney World Passholders, and Disney Vacation Club members. The cost of a membership card is $175 for Florida Residents, and $150 for Passholders and DVC members. The card is good for one year from date of purchase.
How it Works
Tables in Wonderland is accepted at over 100 restaurants at Walt Disney World Resort. This includes all 4 theme parks, Disney Springs, and the various Walt Disney World Resorts. There are a few blackout dates when the card cannot be used. These include Mother's Day, Easter Sunday, Independence Day, Thanksgiving Day, Christmas Eve, Christmas Day, New Year's Eve and New Year's Day.
Present your card to your server and the 20% will be applied to your bill, covering yourself and up to 9 guests. An 18% gratuity will also be added regardless of party size. It may sound like these cancel each other out, but you were going to tip anyway, right?
If you do the math, the $150 Tables in Wonderland card pays for itself with the first $750 you spend on eligible purchases. That may seem like a lot to have to spend in order to break even. Obviously, larger parties will reach that amount faster than smaller families or couples. If you plan on visiting Walt Disney World resort multiple times within a 12 month period, then Tables in Wonderland might be worth it.
Comparing to other discounts
Typically, DVC members and Passholders get a 10% discount off dining at a select number of restaurants at Walt Disney World Resort. Right now, as part of the 45th anniversary celebration, passholders can get a 20% discount at 45 restaurants through September, 2017. One of the big differences between those and Tables in Wonderland, is that TIW includes alcoholic beverages and has a larger selection of participating restaurants.
The Disney Dining Plan can potentially save you money as well. But, the DDP does not include alcohol, and is much more complicated. It may not even cover all the food items you order at your meal. Depending on how you use it, you could come out ahead, or it could end up being a waste of money. Tables in Wonderland also doesn't require a resort or vacation package stay.
Why it Works for Us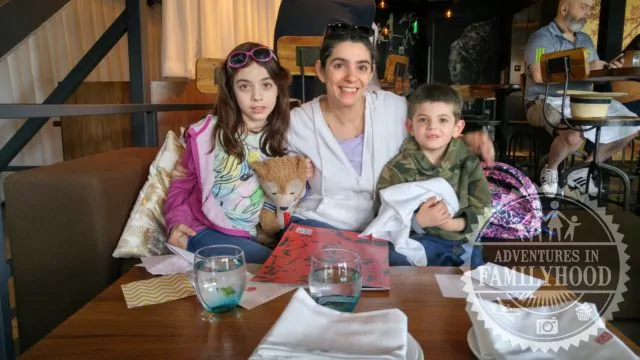 We don't always purchase Tables in Wonderland, just like we don't always renew or decide to purchase an annual pass. But we're currently taking advantage of both. Lisa purchased a Tables in Wonderland card in June of 2016 while at WDW for a girls weekend. She used it on that trip. We used it during our conference at WDW in October. We'll use it again on our family trip next month. Plus, there's the possibility it might get used again before it expires this summer.
So, we're getting the most out of it that we possibly can. That's why Tables in Wonderland makes sense for us this year. In years where we only visited Walt Disney World once, we've opted to go without it and relied on our Disney Vacation Club member discount.
Have you purchased Tables in Wonderland? Will you consider doing so to save money on your Disney dining?