This post contains affiliate links. If you follow one of these links and make a purchase, we may be compensated. Thank you for supporting us!
---
Let's hit the waves and hang ten. It's time to go back to the beach, the teen beach that is, with Brady and Mack, and all of their "Wet Side Story" friends. The follow-up to the 2013 Disney Channel hit, debuted on Friday, June 26th.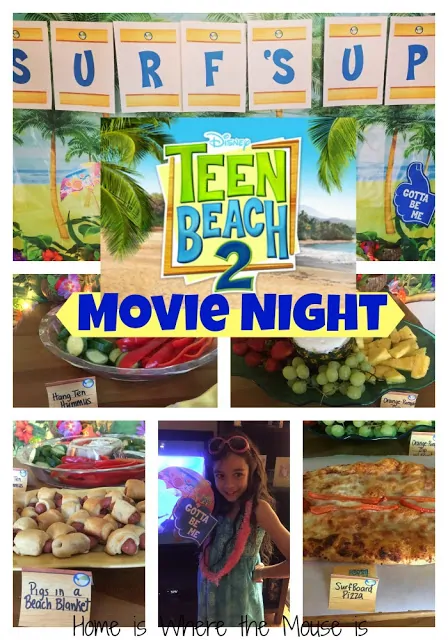 To celebrate the movie's release and the start of our summer vacation, the kids and I had a Teen Beach 2 Family Movie Night.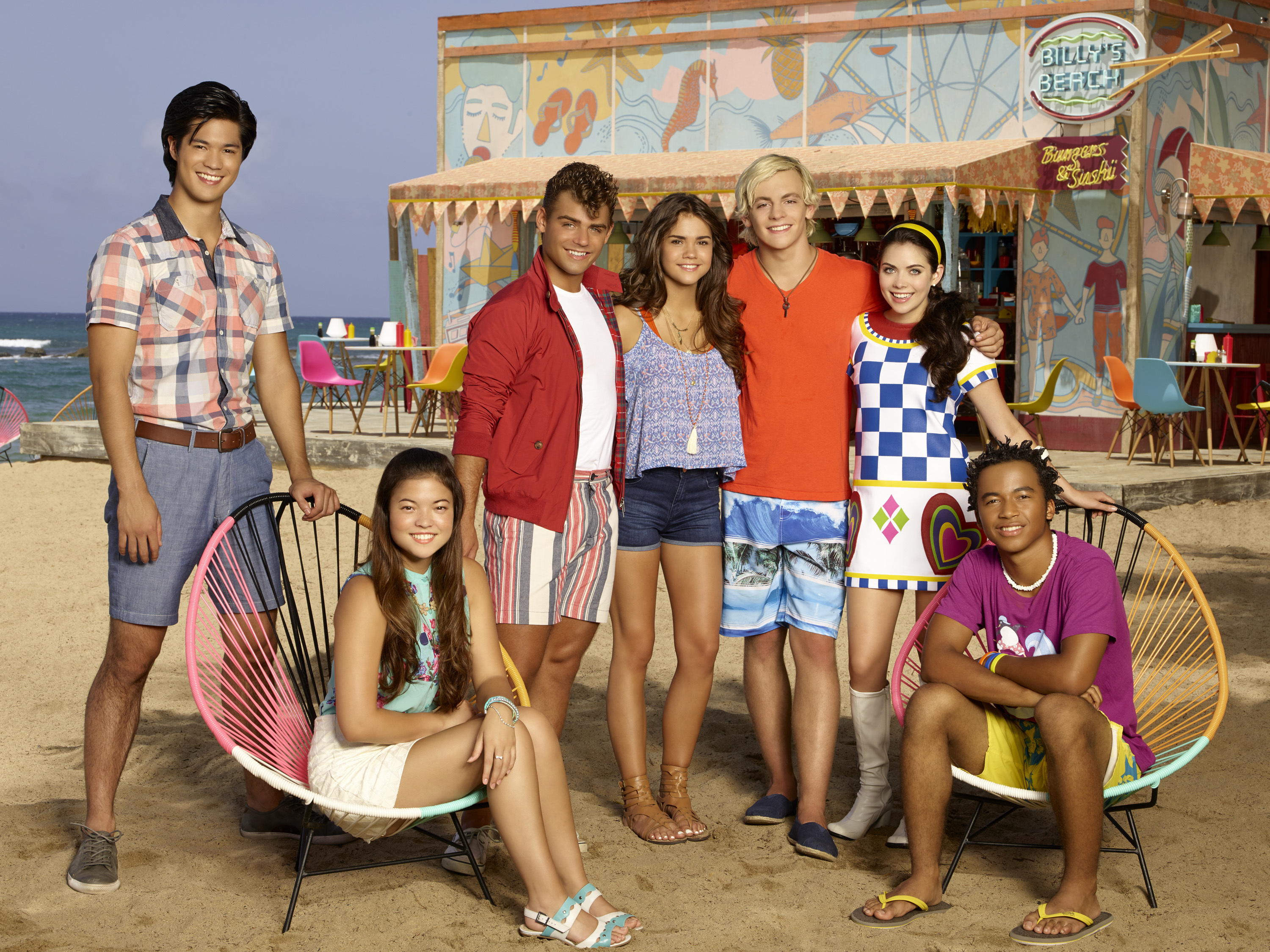 Photo from DisneyChannel.com
Planning
It's hard to plan a movie night around a movie you haven't seen yet. Luckily, Bella was able to see the movie ahead of time through the Watch Disney Channel App and gave me some tips. I also searched the Disney Channel website and found a whole lot of ideas and inspiration for planning a Teen Beach 2 Party. All of that, combined with my knowledge of the first movie, helped create quite a spread.
Decor
I kept the decor pretty simple. We had a lot of beach themed decorations left over from our Lilo and Stitch Movie night, so I pulled those out of storage and started decorating.
While I was looking for party inspiration on the Disney Channel website, I also managed to find a ton of printables from both the first Teen Beach Movie and some for Teen Beach 2. I printed out a "Surf's Up" banner, photo props and some party food tags.
Teen Beach Menu
I kept our party menu light and beachy. For movie nights, I like to put out food that you can pick on throughout the movie. Our menu included:
Hang Ten Hummus: Store bought hummus with veggies (I did find a recipe to make your own hummus, but ain't nobody got time for that!)
Pigs in a Beach Blanket: mini hot dogs wrapped in crescent rolls
Surf Board Pizza- Homemade pizza designed after Mack's surf board
Out of Sight Orange Pineapple Yogurt Dip: Recipe I found on the Disney Channel Website, served in a hollowed out pineapple with fruit.
For beverages we dressed up glasses of lemonade with funky straws, fruit and beach umbrellas.
Activities: Cupcake Liner Leis
We were having too much fun watching and dancing along to the movie that we postponed out activity for the next day. The kids made their own leis from string, straws and cupcake liners (tutorial coming soon)
What we thought of Teen Beach 2
The sequel is never better than the original and in my opinion, Teen Beach 2 did not live up to the awesomeness that was Teen Beach Movie. There were great parts, like the "Gotta Be Me" sequence, but I just didn't love it as much as the original. Bella would disagree, she loved it! Her new found fascination for Ross Lynch may have something to do with it. She's watched it 2 more times since Friday.
Did you happen to catch Teen Beach 2? What did you think? Let us know in the comments.