While the theme park and waterpark remain closed, Six Flags Great Adventure is opening its Wild Safari Drive-Thru for guests to enjoy from the comfort of their own cars, complete with an advance reservation system.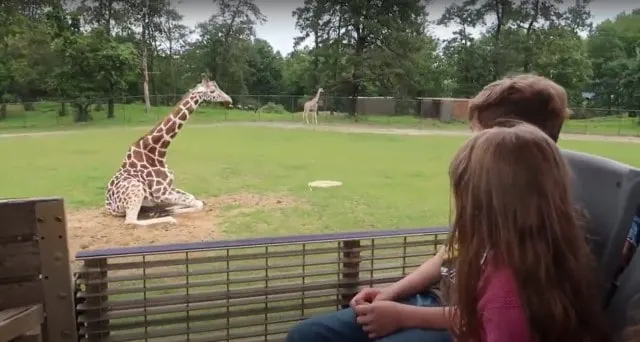 The drive-thru safari is something I remember doing with my family when I was a kid, and it's a great option for families looking for something to do, especially while we wait for things to return somewhat to normal.
Wild Safari Drive-Thru
From 1974 to 2012, the Safari experience at Six Flags Great Adventure was a self-guided tour that allowed guests to drive their own cars through exhibit after exhibit of animals. I can remember the thrill of seeing animals right through my window when I was a kid and even seeing baboons jump on top of cars!
In 2013, the safari was changed to the Safari Off Road Adventure. It became an attraction inside the theme park that guests rode through on an open-air truck with a tour guide, with a stop at Camp Aventura for up-close encounters and a zip line. Some of the animal exhibits, like the baboons, were fenced in for this experience.
Now, with the need for social-distancing, the drive-thru aspect is back, just using the same road and exhibits from the past 7 years. That means this new version of the Wild Safari Drive-Thru won't have any baboons jumping on cars. That's probably disappointing for kids and reassuring for the parents. Camp Aventura will not be open as part of the drive-thru safari., but should reopen when the attraction eventually goes back to being the Safari Off Road Adventure.
Wild Safari Drive-Thru Hours and Pricing
Starting May 30, 2020, the Wild Safari Drive-Thru Adventure will operate daily from 9am to 4pm (weather permitting). Reservations will need to be made in advance, and no guests will be allowed to enter without a reservation. The safari takes about an hour to experience and Six Flags says the safari will accommodate thousands of families per day.
Pricing for the Wild Safari Drive-Thru is $17.99 per person for single day tickets. Members and Season Pass Holders are free, plus one $9.99 Bring-A-Friend ticket. Kids aged 2 and under are also free. All guests, regardless of what type of ticket they have, need a reservation to enter.
The procedure will work like this: First, guests will purchase tickets for the Wild Safari Drive-Thru. Then, you'll go to the reservation system to choose the date and time you want to attend. (You'll need your ticket #, order #, or season pass/membership # to confirm you purchased tickets.) When your reservation is complete you'll receive a confirmation. Print that, or show it on your device through your window when you arrive. Printed sheets will probably be easier to scan through the window.
Tickets are available for purchase now. Members and Pass Holders will be able to start making reservations on May 27, 2020.
A Self-Guided Tour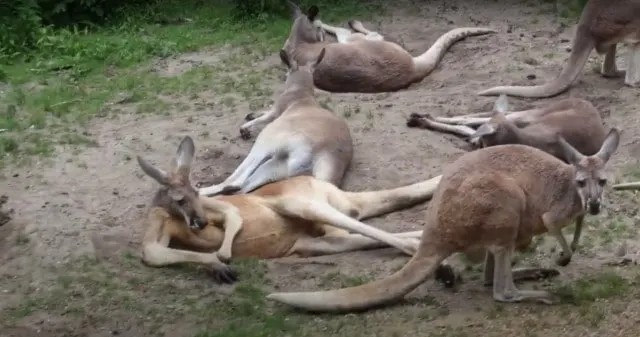 Your self-guided tour of the Wild Safari will slowly cruise along the 5-mile path as it winds through the 350-acre preserve. During the hour-long journey, you will have the opportunity to see 1,200 animals in simulated natural habitats. Some of these animals may cross the road, and at times you'll have animals within a few feet of your vehicle. But rest assured that predators are fenced off from the road.
The one downside to the self-guided tour is that you won't have a knowledgeable tour guide to point out the animals, give you facts about them, or answer any questions you may have. The tour guide was one of the highlights of my Safari Off Road Adventure experience at Six Flags Great Adventure last summer. You can brush up on the animals you'll see and their habitats on the park's website at www.sixflags.com/safari. (a passenger could even have this open on a device to reference during your visit.)
Here is a list of some of the animals you can expect to see.
Wild Safari Drive-Thru Animal Guide
The Americas
Bison
Rhea
Fallow Deer
Roosevelt Elk
Llama
Afrikka
African Elephants
White Rhino
Grant's Zebra
Ostrich
Asian Water Buffalo
Marabou Stork
Wild Plains
Blackbuck
Common Eland
Ellipsis Waterbuck
Beisa Oryx
Dama Gazelle
Peacocks
Scimitar Horned Oryx
Reticulated Giraffe
Red Ankole Cattle
White Bearded Gnu
Red Lechwe
Greater Kudu
Serengeti Grassland
Addax
White Tailed Gnu
Aoudad
Kingsland
Black Bear Ridge
Terra Urus
Conservation Area
Set aside for native species to the NJ area such as birds, foxes, turtles and even the bald eagle.
Didgeradoo Pass
Tigris Asiana
Bangal Tigers
Siberian Tigers
Nilgai
Yak
Baboon Jungle
Safari Safety – Know Before You Go
To ensure the safety of guests, Six Flag team members, and animals, the Wild Safari Drive-Thru experience will be contact-free. All tickets will need to be purchased in advance via an online reservation system. Tickets will not be available at the gate, and guests without tickets will not be permitted to enter.
SLOW – 5 mph speed limit
Maintain space between your car and others
Animals always have the right of way
Remain in your vehicle and on paved roadway at all times
Windows and sun roofs must remain completely closed
Convertible tops must be closed
No pets, including service animals, are permitted inside cars
Do not feed or touch the animals
No smoking or littering
No parking or stopping, other than yielding to animals
All vehicles will be screened by Six Flags Security prior to entering Wild Safari
No items are permitted in pickup truck beds or in vehicles with open storage
Cars, SUVs and consumer pickup trucks only permitted – no buses, RVs, box trucks, commercial vehicles, pickup trucks larger than a consumer pickup allowed
Plan ahead – no restrooms, food, or gasoline available (only portable toilets at entrance and exit)
Enter at your own risk
Personally, we're looking forward to making the drive to the Wild Safari Drive-Thru. It will be great to take a little road trip. In addition to planning how to handle our food and restroom stops, we're putting together some accessories to bring in the car to enhance the experience. Here are some of our ideas:
binoculars
snacks
printable animal guide (we'll share ours once we finish it)
music
scavenger hunt
safari bingo
booster seats to help little ones see
camera to take photos
safari coloring books
You can find more information on the Wild Safari Drive-Thru, including the answers to frequently asked questions, at https://www.sixflags.com/greatadventure/attractions/safari